Running Away with the Prize
Athletes, families and the future converge at Pittsburgh International Airport for the Flyby 5K.
September 26, 2023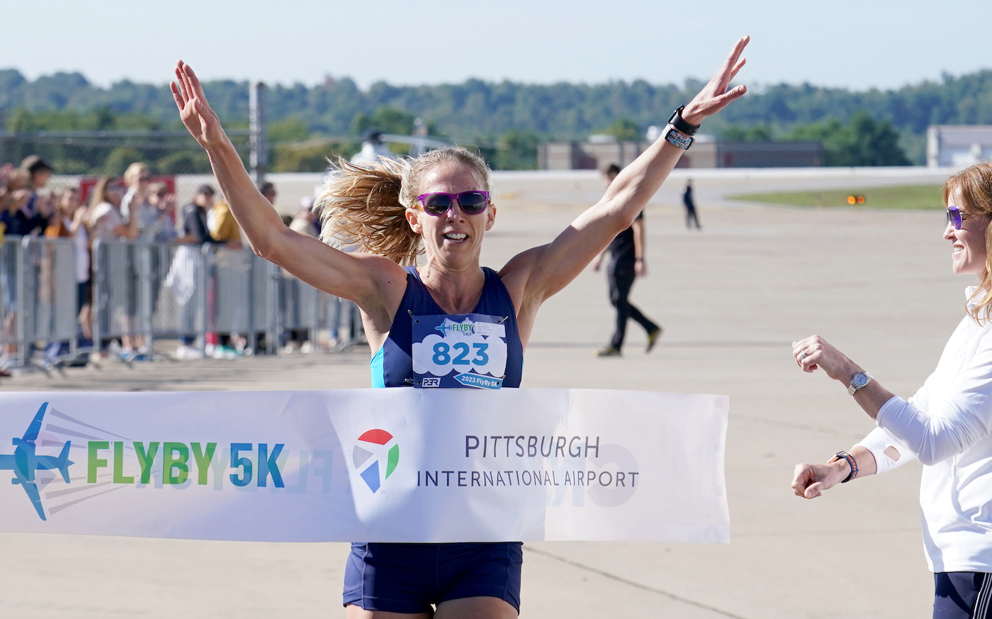 By Hayley Scott, CNX Resources Chief Risk Officer
As I watched Kartik Kannan and Jennifer Bigham cross the finish line of the Flyby 5K earlier this month, breaking the previous event records for men and women respectively, I couldn't help but think of it as a metaphor for the groundbreaking work happening across the runway at Pittsburgh International Airport (PIT).
On the surface, PIT looks like an airport becoming more modern by the day thanks to the $1.4 billion terminal project that's less than 2 years away from opening. But if you dig a little deeper, you'll find that this airport is already running far ahead of the field.
In 2021, PIT became the first international airport in the world able to power itself entirely by energy produced onsite. Being "off the grid" provides the airport independence and resiliency, operating with its own reliable, clean and plentiful power. Natural gas-fired turbines erected just inside the taxiway where 1,574 runners and walkers passed supply approximately 20 megawatts of power, while a solar farm built on a brownfield site beyond the runways supplies another 3 megawatts. Based on current construction, the airport is operating at a power surplus of 39% – and all of it clean.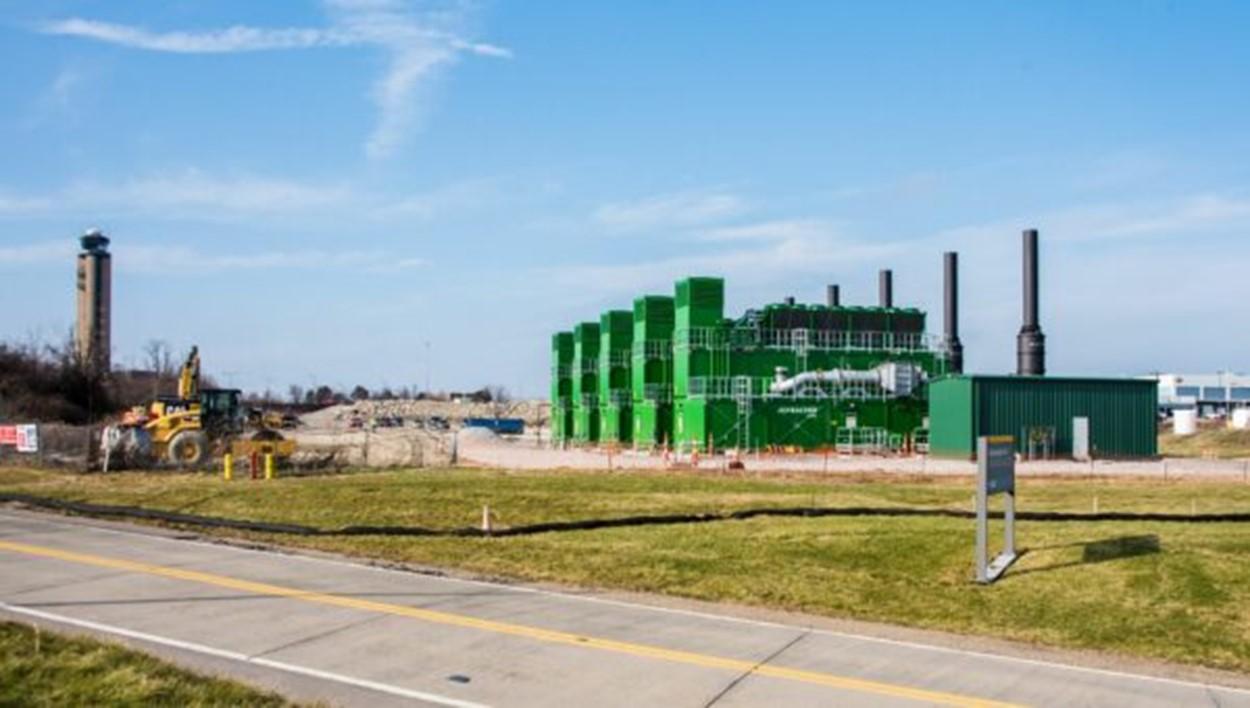 As the airport grows its surrounding business parks and commercial properties, it can offer tenants a fully redundant, green energy supply. That should make it an attractive opportunity to business owners and investors alike. In the meantime, PIT enjoys significant cost savings while giving enough electricity back to the conventional grid to power 1,640 homes per month(1).
What separates PIT from the pack doesn't stop there. Pittsburgh's airport is one of the largest in the nation by landmass at 8,800 acres, but ranks much farther down the list in terms of passenger traffic. Hence its terminal project is one of the few to actually reduce its scale. The effort to right-size after US Airways moved its hub will help PIT function more efficiently across the board. I, for one, am excited to see how quickly I'll be able to retrieve my luggage after a flight. But I'm more interested to see how much the airport will improve its energy emissions and reliability while at the same time lowering costs.
History Books Be Damned
Airports are historically one of the highest emissions sources in the country. Pittsburgh's terminal project aims to curb emissions by 20% by 2028 by using the latest structural systems and materials(2). However, a much larger opportunity has been in the works for over a decade.
In 2013, CNX Resources was awarded the rights to drill for natural gas on airport property – putting much of that land to good use for perhaps the first time. Marcellus Shale operations started the following year, and in the time since, have generated over $70 million in royalties to help fund the terminal modernization project. Gas production is expected to generate another $100+ million over the next 10 years.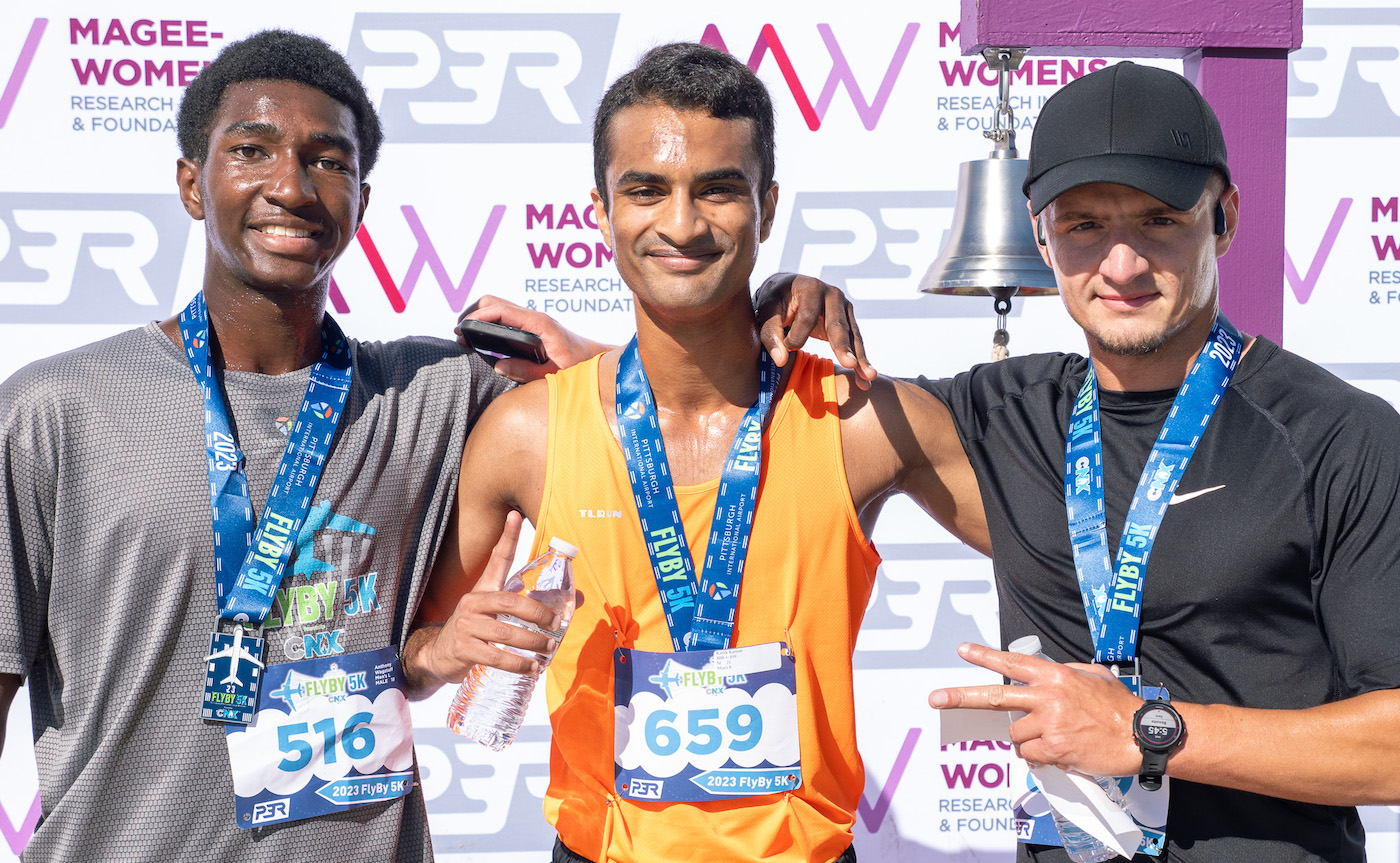 Fuels of the Future
Financial implications aside, the impact of natural gas on airport emissions will be tremendous. CNX and PIT recently updated their innovative partnership to focus on fuels of the future, which would establish the airport as a hub for low-cost, low-emissions fuels for airlines, transit, cargo, fleet, military and other machines. The fuels will consist of liquid natural gas (LNG) and compressed natural gas (CNG) produced right on the airport campus. And these fuels don't only apply to aviation equipment. Any machine that runs on LNG or CNG, like CNX's new water trucks, will be able to fill up at the airport and utilize a locally produced, clean-burning fuel.
Then there's hydrogen. Hydrogen is an even cleaner-burning fuel, and many states are clamoring for a share of the yet-to-be-awarded federal funding that the Biden administration has established to fund regional clean hydrogen hubs. Since hydrogen can be produced from our low-carbon intensive Appalachian natural gas, PIT is ideally positioned for that potential as well.
Home Grown Game Changers
With such game-changing opportunities at its disposal, why don't other airports follow suit? Well, for one thing, most airports don't have Marcellus Shale (which provides ongoing royalties) and dry Utica Shale (the kind you need to produce onsite CNG) trapped below their runways. For another, they don't have technology-driven partners like CNX to help prepare them for takeoff.
My colleagues and I at CNX have a vision for the future we call Appalachia First. It's our locally-sourced approach to energy, manufacturing and technology. It results in reducing our environmental footprint, improving our economies, providing opportunities and advancing our way of life as a region. Appalachia is unlike any other place in the world. Pittsburgh International Airport and events like the Flyby 5K are great examples of why.
As I continued to watch runners and walkers finish the race, many of them alongside their family and friends (some even pushing strollers and wheelchairs), the metaphor grew stronger. We are a region built around family and community, driven by technology and innovation, and fueled by some of the best natural resources in the modern world. We are poised for takeoff, and together we can truly take flight.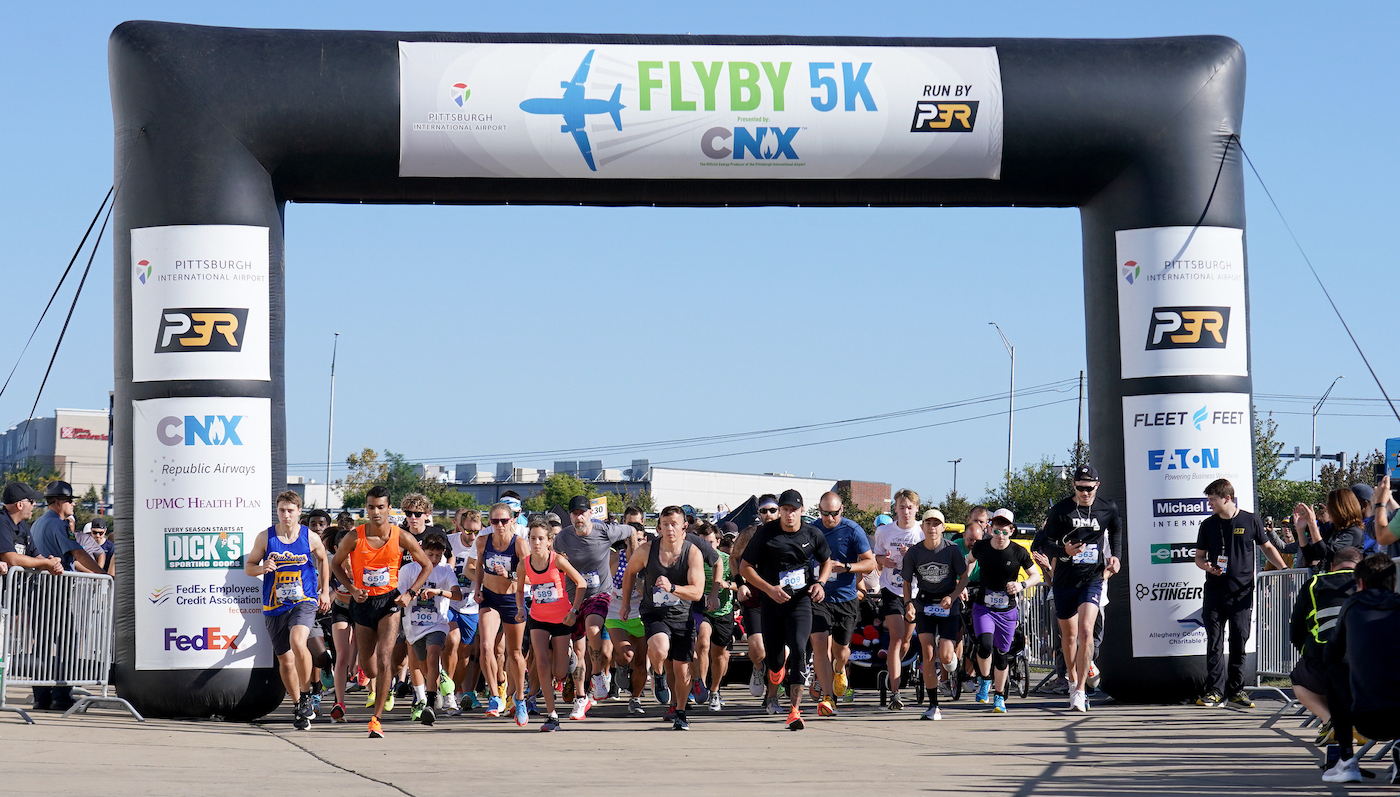 (1) Calculations based on electricity produced as of October 2021
You May Also Like...