Hitting the Road with the Cleanest "Gas"
CNX and FORCE Environmental Solutions debut CNG-powered trucks.
August 2, 2023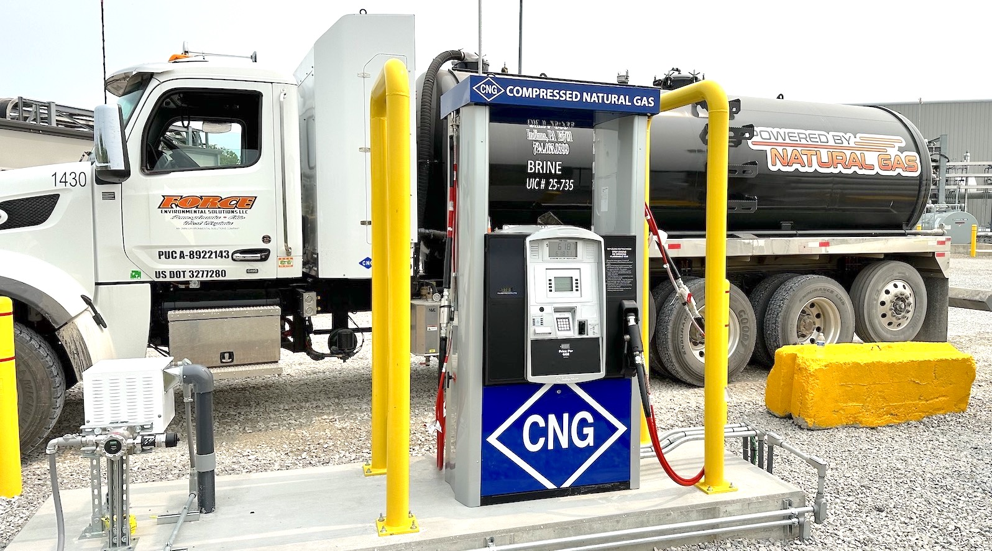 By the Positive Energy Hub Staff
The first of CNX's 100% compressed natural gas (CNG) water hauling tanker units officially went into service this week, commencing the company and FORCE Environmental Solution's deal to expand clean fuel use in the Appalachian region.
Recognized as a feasible, low-cost alternative to diesel, CNG engines reduce tailpipe greenhouse gas (GHG) emissions and criteria air pollutants including nitrogen oxide (NOx). They're a natural fit for large fleets like trucks and busses due to the engine's torque and hauling capabilities. Companies like Waste Management and Giant Eagle as well as the City of Pittsburgh are making the transition to CNG due to their environmental and economic attributes.
Adopting FORCE's CNG unit to our fleet is expected to reduce emissions by approximately 200,000 lbs annually. Moreover, it reflects the benefits of a "produce it here, use it here" strategy we implement to shield from global supply chain risks while investing in the local economy. Indiana, PA-based FORCE is adding new positions once these trucks hit the road and will train current employees on the fueling and maintenance techniques CNG engines require. In the volatile geopolitical environment our world currently faces, shorter supply chains and a regional, rather than global, workforce is a much-needed boost to local energy security.
With direct access to an abundant supply of natural gas via the Marcellus and Utica Shales, utilizing this source for lower emissions fuel is the logical approach. CNG emits 30% fewer carbon dioxide, 90% fewer NOx, and 42% fewer sulfur oxide (SOx) emissions, as well as generates a 50% reduction in costs compared to traditional fuels.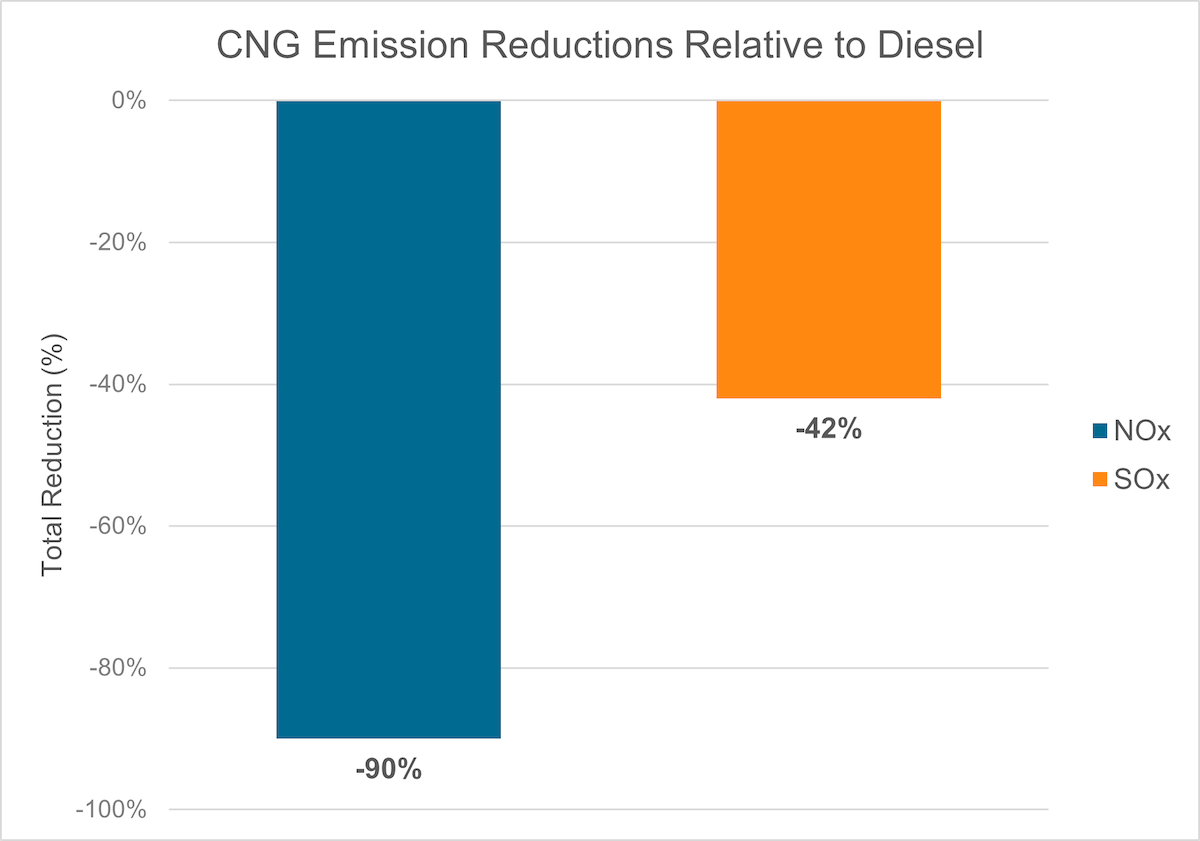 Part of our vision for the future of this region includes leveraging the resources we have to disrupt traditional high-emitting processes. A clean burning fuel with ample end use opportunities, including what CNX New Technologies are deploying, there is no limit to the possibilities ahead of us and the benefits to Appalachia with natural gas.
At the end of the day, CNG offers a reliable, affordable solution to significantly reducing automotive emissions. These local investments and partnerships are an example of unlocking the full value of the region's natural gas economy. As reflected in last week's second quarter results, the New Technologies business unit is driving future successes for our business – particularly as we advance CNG markets locally.