"Historic" Data-Driven Collaborative Reinforces Responsible Appalachia Natural Gas Development
November 6, 2023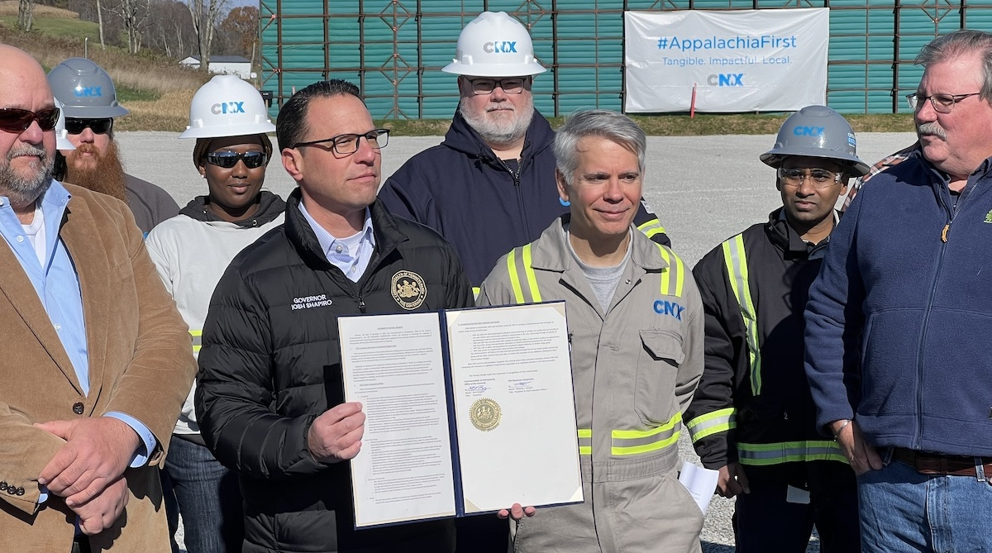 By Positive Energy Hub Staff
CNX and Pennsylvania Governor Josh Shapiro inked a deal to develop the nation's most comprehensive environmental monitoring and data collection partnership, providing the public unprecedented real-time access to data on air, water, and waste.
The move comes as misinformed rhetoric has led to confusion surrounding the nature of safe and responsible natural gas development. Pennsylvania is home to the strongest workers, most sustainable energy resources, and a world-class regulatory environment, but the concerns of stakeholders matter and CNX is on a mission to confirm how the industry here operates better than anywhere else in the world.
"Now with the Governor's leadership, Pennsylvania is on the cusp of setting the new normal for the Appalachian region, the nation, and the world when it comes to responsible energy development," CNX President & CEO Nick Deiuliis said at the announcement.
If there's one thing to know about CNX, it's the company's 160-year history of pioneering the next big thing and innovating to make energy processes, communities, local workers, and the environment better off.
"When there is a window to hit the next level of innovation, rest assured CNX will be first in line," Deiuliis said.
As part of the agreement, CNX will:
Engage in intensive air and water quality monitoring, allowing the Administration to follow the facts and data to inform policy or the necessity of additional regulations on the industry
Publicly disclose all chemicals intended to be used for drilling and hydraulic fracturing phases before they are used onsite
While data is collected, voluntarily expand no-drill zones to 600 feet for all sites, and to 2,500 feet for sensitive community areas (such as schools and hospitals)
Support gathering line regulations to inspect for corrosion
Along with third party waste haulers, support safety measures for waste transit from unconventional well sites
Open-source all data in real-time via a public website to inform a comprehensive health response regarding natural gas development in the commonwealth
"CNX and Pennsylvania are leading and making history once again…We are committed to making this a success for all," Deiuliis continued.
Using the data, the Pennsylvania Department of Environmental Protection (DEP) will conduct the most intensive independent study of unconventional natural gas wells in the nation. CNX will provide DEP with access to two future CNX well sites, allowing for independent air emissions monitoring at both locations before, during, and after all phases of development.
CNX also intends to expand elements of the 'Radical Transparency' monitoring and disclosure initiative across its Pennsylvania operational footprint, which will show what we all know to be true: natural gas and environmental protection can and do coexist.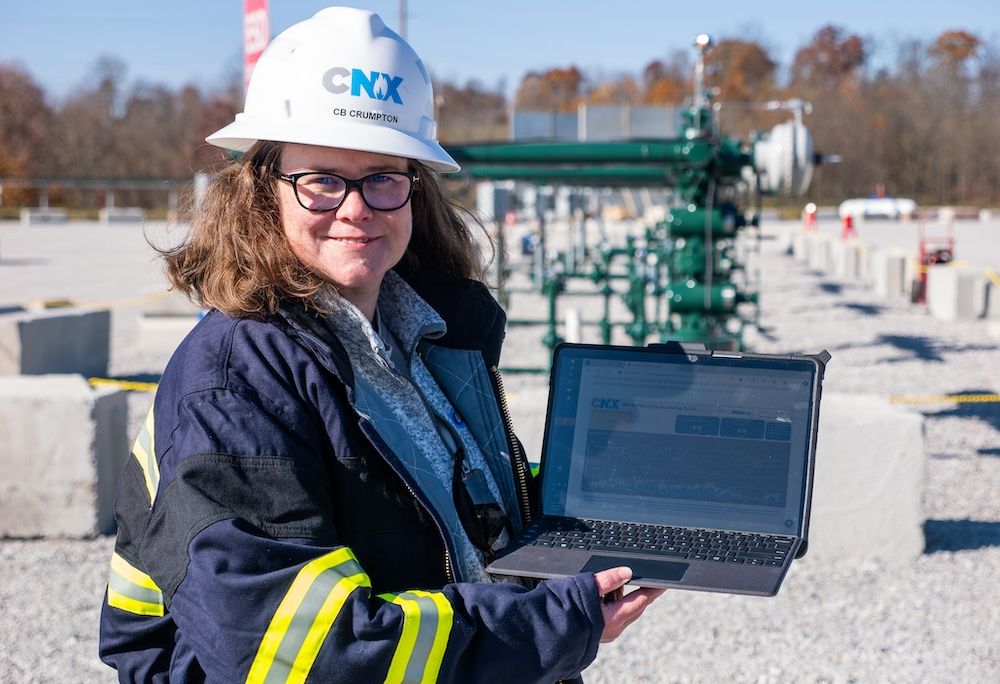 "With this commitment, CNX Resources Corporation is leading the industry in showing how we can reduce pollution and ensure the health and safety of our communities while still maintaining Pennsylvania's central role in the nation's energy economy," said Governor Shapiro.
What people are saying:
"It is imperative for us at CNX to be able to use radical transparency to make the recent rhetoric, speculation, and sensational headlines obsolete. To definitively confirm for all stakeholders that there are no adverse human health issues related to responsible natural gas development. To confirm what we already know: that the natural gas industry is essential, responsible, and inherently good for society."
Pennsylvania Governor Josh Shapiro
"There are over 450 people who work for CNX. They live in Washington County and around Washington County. They go hunting, hiking, and fishing here. They raise their families here. They want their kids to live in an environment that is healthy and safe."
Shawn Steffee, Business Agent for Boilermakers Local 154 & President of the Southcentral Building Trades Council
"Let's keep Pennsylvania energy open for business, keeping our skilled workforce on a job in Pennsylvania and letting our men and women pack a lunch bucket to go to work – and not a suitcase to go to West Virginia or other states that are building energy infrastructure. Let's continue to maintain our energy infrastructure and build on what happened here today."
Pennsylvania Environmental Council President Davitt Woodwell
"The Pennsylvania Environmental Council (PEC) commends Governor Shapiro, the Department of Environmental Protection, and CNX for today's announcement on advancing stronger standards and public reporting for natural gas development in the Commonwealth… Reducing methane emissions, strengthening waste control measures, and enhancing monitoring and public reporting will pay dividends now and in the future. We applaud the commitments made today by the Governor and CNX, and look forward to working with all stakeholders to see these critical initiatives effectuated."
You May Also Like...