Radical Transparency: Making History Once Again
The following is a summary of CNX President and CEO Nick Deiuliis' remarks delivered on November 2, 2023, in conjunction with the announcement of the company's Radical Transparency initiative.
November 2, 2023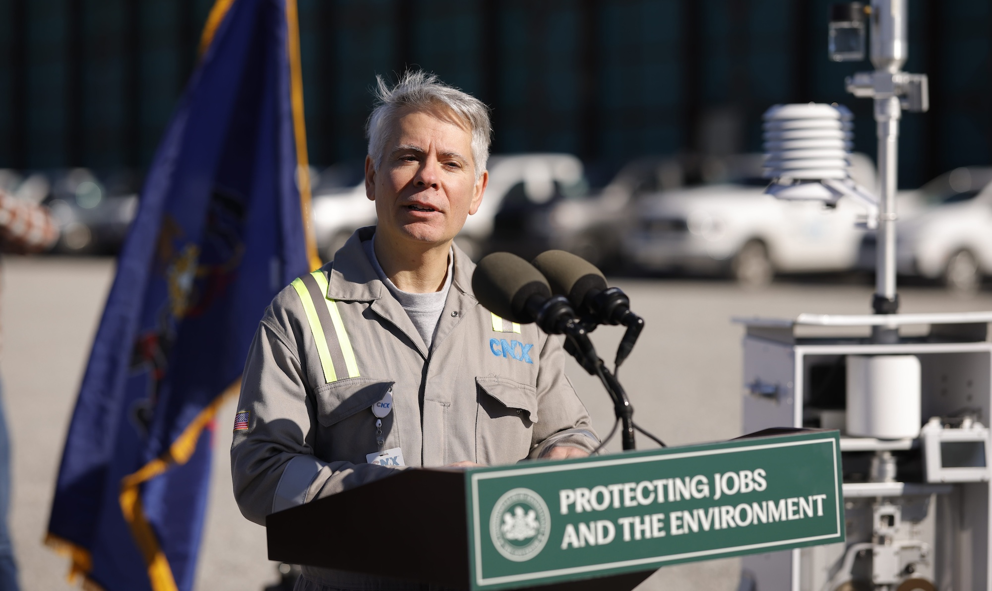 I want to thank everyone for coming today. Why are we gathered here in Washington County and on the border of Greene County? On an active production pad, I might add. ​
Well, let's talk a second about who we are. CNX Resources has been in this region for one year shy of 160 years. In fact, CNX is the oldest public company in western Pennsylvania. Abraham Lincoln was in the White House when we got our start. And since that start and across our history, there are two things to know about us that explain why we are here today.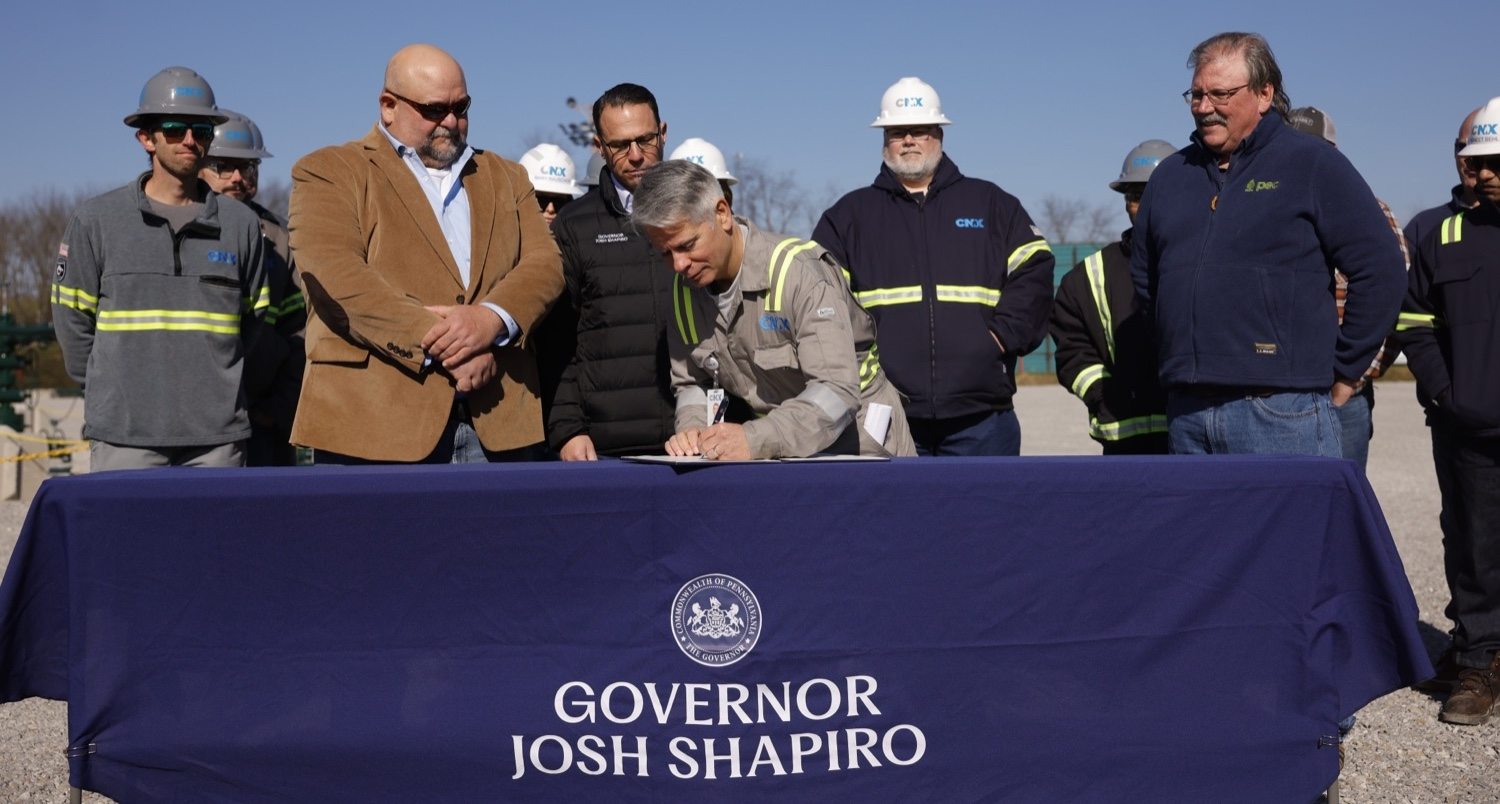 First, we are the community, and the community is us. You simply cannot separate the natural gas industry and the community in Pennsylvania; it is the same DNA. And at CNX we have an intense commitment and love for this region. And I mean intense. I mentioned the 160 years. Our team lives in these communities. Our kids breathe this air. Our parents drink this water. Our homes are here. The vast majority of us intend to stay here. If there is a way to advance the ball when it comes to the natural gas industry, Pennsylvania, and quality of life, you can be 100 percent certain CNX will dive headfirst into that advancement.
Second thing to know about CNX: we have a proud legacy of pioneering the next thing, innovating to a better place. And I mean proud. We did it back in the day with coal bed methane capture. We achieved it in the arena of safety. We did it as part of the shale revolution with the Marcellus. We are doing it now with the Utica in Pennsylvania and a host of new technologies that will fundamentally change not just this awesome Commonwealth but also, frankly, the world. When there is a window to hit the next level of innovation, rest assured CNX will be first in line. Just like Pennsylvania being first in line. Again, that common DNA. ​
And we see another opportunity to innovate and advance the industry and our communities tied to this awesome endeavor that is natural gas manufacturing. With what we call radical transparency. With leadership from Governor Shapiro.
What does radical transparency mean? It means:
We will monitor air, water, waste, and methane in and around our operations. ​
We will open source this data for all to see in real time. ​
And the Pennsylvania Department of Environmental Protection (PA DEP) will also share custody of this data to provide further transparency and confidence to the public in its reliability.
I mean, I don't know how we could not be part of this. In place of endless speculation and dueling rhetoric, we change this paradigm by open-sourcing facts and data to all stakeholders and creating mutual trust, which can serve as the basis for cooperation and real environmental and economic progress in the Commonwealth. ​
That unprecedented brand of transparency is good… good for residents' health, good for the industry worker, good for economic development, good for energy security, good for the environment, and good for community investment.
But the ultimate success will be set by seeing radical transparency becoming the norm; the standard. ​
We want to lobby and encourage our peers in the industry to join us, help us, improve it. We ask regulators and policymakers to now follow the data of the known, not the rank speculation and innuendo that derive from the unknown, when setting policy and standards. I sense how the Governor and DEP are excited about being able to now do that. ​
This is historic. We are doing something unprecedented with what is currently the lowest life cycle carbon intensive energy source in the world: Pennsylvanian and Appalachian natural gas.
Now with the Governor's leadership, Pennsylvania is on the cusp of setting the new normal for the Appalachian region, the nation, and the world when it comes to responsible energy development. CNX and Pennsylvania are leading and making history once again. It is exciting and sobering. We are committed to making this a success for all. ​
The best in the world – Pennsylvania natural gas – just got better.
And two final points to share as we conclude. ​
First, when you are the tip of the spear, it comes with both opportunity and responsibility. We are going to learn a lot with radical transparency. When we see something unexpected or atypical, we are prepared and committed to acting in a way where we engineer and design our way to even better performance. Radical transparency and the data it provides will inevitably make the process of natural gas manufacturing better. It is a catalyst for continuous improvement.
And second, it is imperative for us at CNX to be able to use radical transparency to make the recent rhetoric, speculation, and sensational headlines obsolete. To definitively confirm for all stakeholders that there are no adverse human health issues related to responsible natural gas development. To confirm what we already know: that the natural gas industry is essential, responsible, and inherently good for society.
Thank you to everyone joining us today. And especially thanks to Governor Shapiro: for your commitment to our communities, to facts and data, and for your support as we continue to work to ensure that the vast benefits of the natural gas industry remain local and continue to build up our communities from within.