Food Helpers Joins Growing Group of Non Profit Organizations Moving into The HQ at CNX™
Food Helpers provides support and education throughout the Washington County community with a special focus on those who are food insecure but ineligible for government help.
October 12, 2023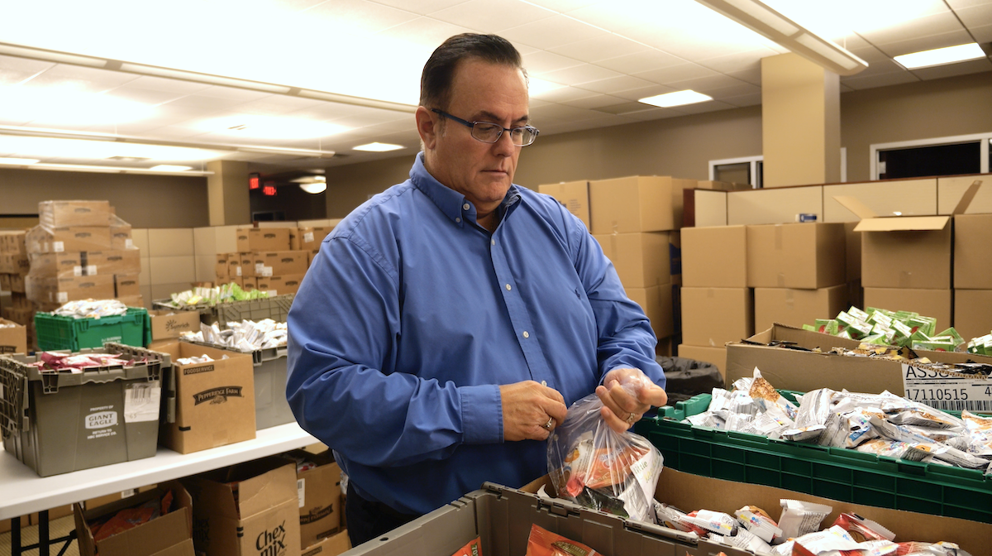 By Positive Energy Hub Staff
"As an organization, we are committed to reducing, and one day eliminating, hunger," said George Omiros, President and Chief Executive Officer of Food Helpers, one of the newest organizations to move into The HQ at CNX™. "We are, of course, particularly focused on ending hunger in Washington County, where we believe as many as 26,000 people are food insecure, and many of them are children." 
For over 40 years, Food Helpers has provided programs that distribute supplemental food, nutritional information and education to food insecure residents in Washington County. While there are a wide variety of food support programs, Food Helpers estimates that nearly 46 percent of the food insecure population isn't eligible for government-funded food programs. Food Helpers is dedicated to offering aid and resources for this forgotten group. 
The organization was on the precipice of launching a capital campaign to support constructing a new office building when Omiros learned The HQ had space available to lease. Dedicated to providing space for non-profit, charitable, underserved, women and minority-owned and underrepresented organizations, The HQ offers affordable, professional office space for organizations to elevate their business while collaborating with similarly-minded professionals. 
"The space we secured at The HQ is amazing. I was able to move our business offices out of the warehouse, and even obtain enough space to create a packing station for one of our food programs that provides kids healthy snacks to take home on weekends," said Omiros. 
Right now in Washington County, between 1,400 and 1,500 children are living with food insecurity, and those numbers are on the rise. Between COVID-19 related food subsidies ending, the dramatic increase in food-related costs, and food scarcity in rural areas, food insecurity is worse now than it was three years ago, and it's projected to continue growing. In addition, nearly 500 children in Washington County fall through the cracks each year, living in households that don't qualify for government assistance, but also don't earn enough to keep up with the cost of food. 
To begin addressing this issue, Food Helpers launched the 471 Kids Challenge last year, with the goal of raising $471,000 by December 1, 2022 to support food and educational programs that could make impactful progress for these children. 
"The CNX Foundation immediately rose to this challenge," said Omiros. "They donated $100,000 to the challenge immediately, and $135,000 at the conclusion of the campaign. In total, we raised over $650,000, and were able to provide nutritional support to over 2,500 kids in Washington County monthly over the past year. We continue to ask for public support to generate funding for The 471 Kids Challenge for the current school year."
While many organizations focus on providing food to those who need it, Food Helpers takes it a step further and concentrates as much as possible on providing healthy food options. Additionally, it offers classes and training to teach, empower and enable community members to make healthy choices and create positive eating habits for themselves and their families. From the virtual little MOOCHI program, which is a personalized "game" that rewards kids for making healthy choices, to cooking demonstrations and classes for adults, Food Helpers offers tools and education to set people up for lifelong health.
Food Helpers is just one of several non-profit organizations that have moved into The HQ in recent months. These businesses may have different visions, but they all share a commitment to improving the lives of individuals and families throughout our region. Together, these organizations, the CNX Foundation and The HQ are creating a community that is bringing CNX's Appalachia First vision to life, providing long-term, positive impacts across the Appalachian basin. 
You May Also Like...