Giving Back with Backpacks
CNX Delivers Backpacks to Students at Mountain Mission School
August 8, 2023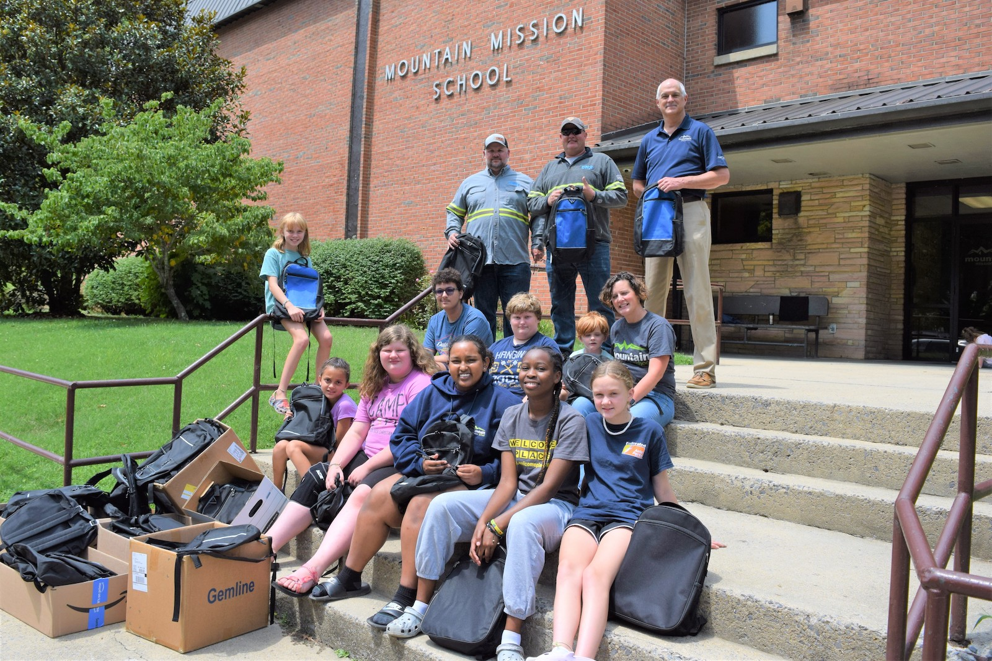 GRUNDY, VA – August 8, 2023 – ​ Backpacks with starter school supplies for students in grades kindergarten through 12 were delivered to Mountain Mission School in Grundy this past week by representatives of CNX Resources.
Brian Green, vice president of Virginia operations; and Nathan Horne, director of midstream operations, made the delivery to the school, meeting with MMS President Chris Mitchell and MMS Principal Jessica Hertzog. While there, they also took a brief tour of Hurley Hall, which has been undergoing renovations at the 102-year-old school.
Horne grew up in Buchanan County, not far from the school in the Garden/Oakwood community. He is a graduate of Garden High School.
"Being involved in the communities in our business footprint is important to us at CNX Resources," Green said. "We live here, we work here and we provide great jobs for people here."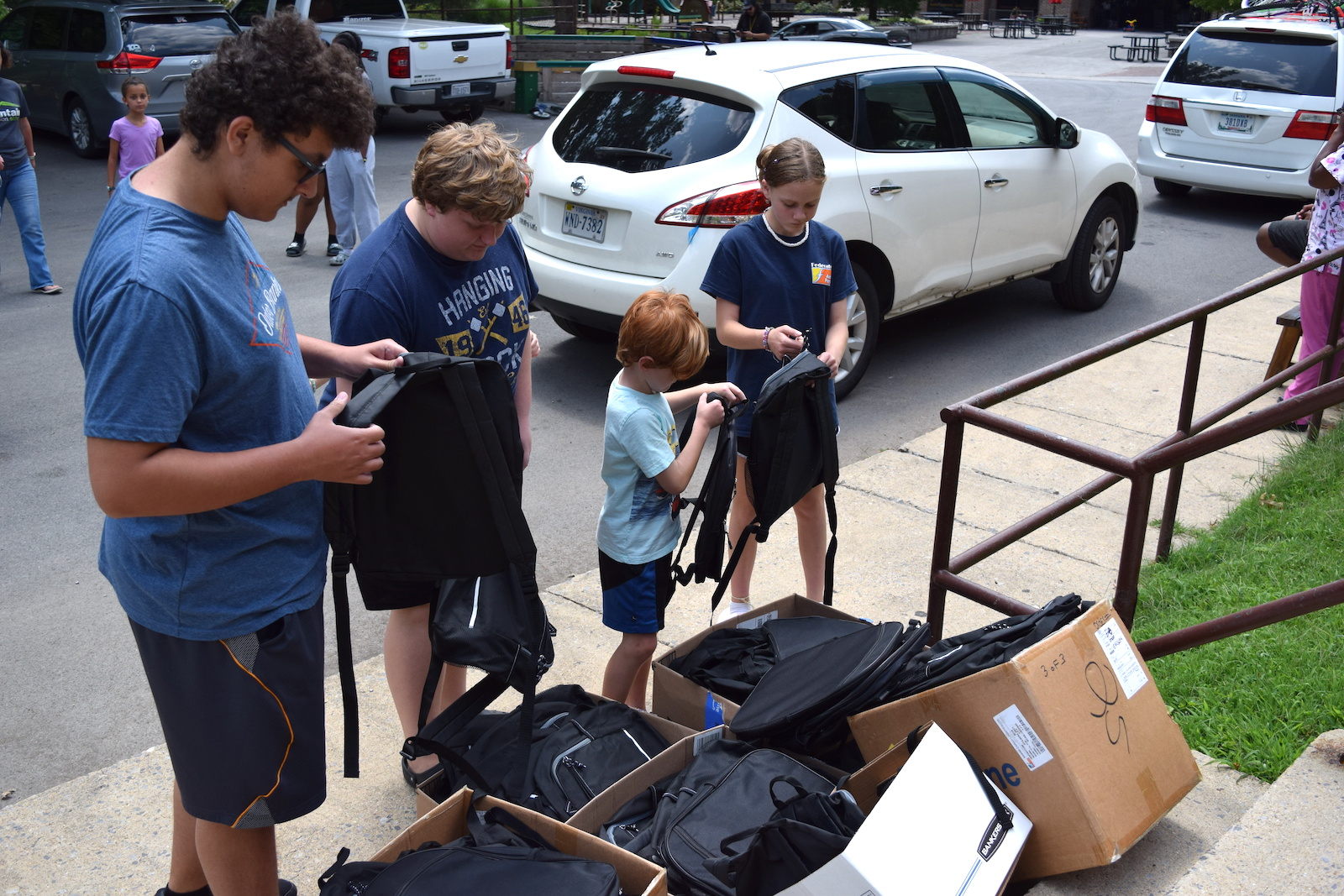 In its Virginia operations, CNX Resources currently directly employs 67, as well as a contractor base of another 625 in the field. The company just recently announced an expansion of its Virginia headquarters and will be relocating that office to downtown Richlands, Va., where it anticipates adding an additional eight employees.
Mountain Mission School, founded in 1921, has served as both a school and home for children since that time. Its mission is to stand as a refuge, resource and relief for children in need by providing a warm and loving home life that provides for daily needs accompanied by nurture and guidance from staff willing to care for children as if they were their own. In addition to residential students, the school also serves a limited number of day students.
The backpacks were provided by the CNX Foundation and contained a notebook, colored pencils, a glue stick, eraser, hand sanitizer, chap stick and Clorox wipes.
Among the CNX Virginia operations employees who helped to stuff the backpacks prior to the delivery were Tracy Bailey-Barnett, Tony Ball, Kimberly Ball, Kelli Berry, Stephanie Blevins, Bryan Boyd, Sonny Ciampanella, Chris Hampton, Donna Hellas, Eric Hurt, Josh King, Rick Patton, Jason Richardson, Jose Smith, Ricky Smith, Beverly Webb and Chris VanDyke.
About CNX Resources
CNX Resources Corporation (NYSE: CNX) is unique. We are a premier, ultra-low carbon intensive natural gas development, production, midstream, and technology company centered in Appalachia, one of the most energy abundant regions in the world. With the benefit of a 159-year regional legacy, substantial asset base, leading core operational competencies, technology development and innovation, and astute capital allocation methodologies, we responsibly develop our resources and deploy free cash flow to create long-term per share value for our shareholders, employees, and the communities where we operate. As of December 31, 2022, CNX had 9.81 trillion cubic feet equivalent of proved natural gas reserves. The company is a member of the Standard & Poor's Midcap 400 Index. Additional information is available at www.cnx.com.
About CNX Foundation
The CNX Foundation is a registered 501c(3) philanthropic organization that invests tangibly, impactfully, and locally, targeting urban and rural communities within the Appalachian Basin that face socio-economic challenges. With a commitment of $30 million over six years and a focus on underserved populations, the CNX Foundation seeks to set a new standard for how corporations engage with their communities. Additional information, including funding criteria and grant application details can be found at www.cnx.com/foundation.
# # #
CNX Contacts:
Brian Aiello
(724) 485-3078
Cathy St. Clair
(276) ​ 202-0383