Innovation from the Drill Bit to the Burner Tip
TechVibe Radio interview with Yemi Akinkugbe
May 19, 2023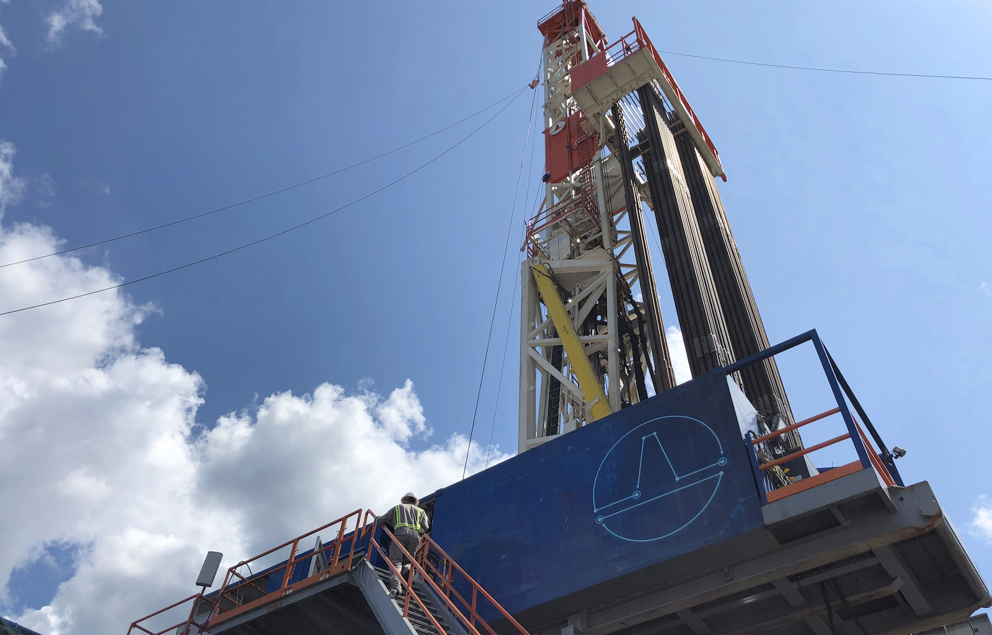 By Positive Energy Hub staff
CNX's technological advancements are driving natural gas production gains as well as unlocking innovative local uses, Chief Excellence Officer Olayemi Akinkugbe said recently on TechVibe Radio. ​
Technological innovation establishes a basis for reliable, low-cost energy production and CNX is leading the industry in implementing technology to address current supply and demand gaps.
According to Akinkugbe, technology allows for more efficient natural gas production, leading to increased energy output and lower cost. CNX's increased lateral length operational strategy, for example, enables the company to capture natural gas more efficiently with less surface environmental impact.
"There is opportunity for us to start to roll out some of the technology that we have created—technology to make energy more secure and cleaner within the Appalachian Basin," explained Akinkugbe. "More importantly, we are using the natural gas we produce within the region to meet needs and bring back manufacturing and employ people so that they can earn family sustaining wages within the region, it's what excites us."
CNX also uses a circular model in its energy production by using the natural gas it produces to power equipment on the drill site. This model allows for more efficient energy production and reduces greenhouse gas emissions.
"You have to use energy to generate energy," underscored Akinkugbe. "We use clean energy, where we use natural gas [as] opposed to using diesel, to generate the power we need to extract."
Beyond the drill bit, Akinkugbe emphasized CNX's partnership with Pittsburgh International Airport is not only helping to fund the airport's billion-dollar renovation, but also to hasten the development of sustainable aviation fuels. Natural gas CNX extracts from beneath airport grounds can be used on site, to convert to liquid natural gas, compressed natural gas, or even sustainable aviation fuels. These clean burning resources can fuel ground fleets and even airplanes (one day).
"The next phase of it is actually using natural gas for things like transportation and aviation," explained Akinkugbe. "Right now, transportation and aviation depend on higher emitting hydrocarbons, [such as] diesel fuel and aviation fuel. There you see a true picture of what we see as our vision—produce it and use it here first."
Through fuel switching in the transportation and aviation industry with clean natural gas, CNX is helping to make a tangible and sustainable difference.
"A majority of all this technology we are talking about is Appalachia developed, it is based off the talent that we have here, the innovation that we have here, and the ingenuity we have in the Appalachian region," emphasized Akinkugbe.
With an Appalachia First vision, CNX prioritizes utilizing Appalachia energy in the communities where it's produced, creating a cleaner and safer energy value chain with innovative, proprietary technology. This approach is establishing Appalachia into a natural gas technology use and manufacturing hub, ensuring energy security for both the region and the broader U.S.
More Like This