CNX Innovations Enable Tangible Environmental Progress
April 22, 2023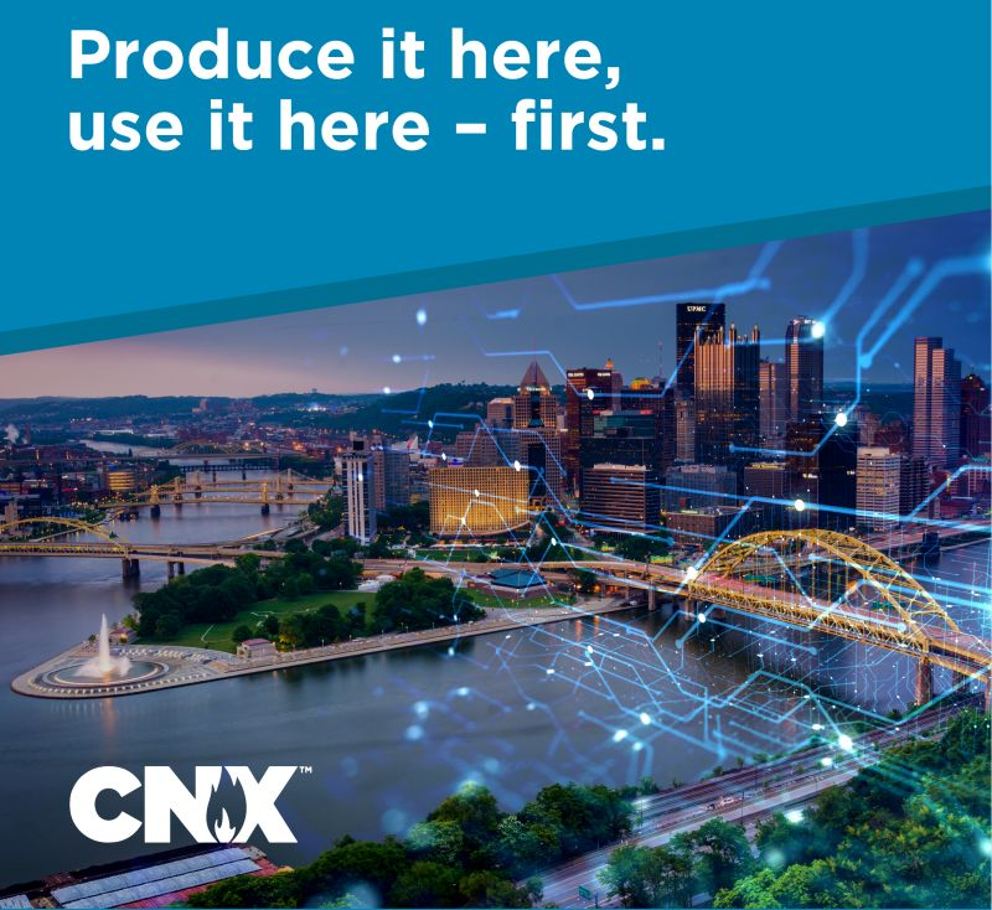 By Positive Energy Hub Staff
Through its core business and New Technologies segment, CNX innovations are delivering tangible and local environmental progress in cutting emissions, making transportation cleaner and more efficient, and tackling plastic waste.
Much of CNX's dedicated effort is enabled through their Appalachia First strategic vision to responsibly develop and use natural gas resources here, first. Consider recent, key achievements that advance environmental progress while catalyzing economic growth:
Carbon Neutral Flights: Through a partnership with New Frontier Aerospace, abated methane emissions will be used to fuel carbon neutral flight tests for NFA's aircraft. By utilizing CNX's methane capturing and processing technology, NFA is able to use methane that would have otherwise been released into the atmosphere.
Biodegradable Plastic: CNX is helping tackline plastic consumption and waste through a 15-year partnership with Newlight Technologies to create a biodegradable plastic alternative. Captured methane will be used to produce Aircarbon, a PHB energy storage material, at a new manufacturing facility in southeastern Ohio.
Sustainable Aviation Fuels: CNX partnered with Pittsburgh International Airport (PIT) to reduce emissions, as well as costs, across the transportation sector. PIT and CNX are exploring new ways to convert natural gas produced at the airport to alternative fuels, including LNG, compressed natural gas, and electricity for various uses including hydrogen feedstock.
"CNX views its innovative public-private partnership with PIT as the beachhead market to showcase this technology, and the associated economic development opportunities, through on-site development of low-cost and lower-carbon intensity natural gas derivative products," explained CNX President and CEO Nick DeIuliis.
In addition to driving progress externally, CNX is committed to sustainably producing natural gas, with recent efforts to deploy electric drilling rigs and capture engine waste heat at its compressor stations, among other key initiatives. As a leading producer of efficient and low carbon-intensive natural gas, CNX is developing and deploying a new wave of innovative technologies to enhance local economies and catalyze a more sustainable future, while ensuring safe, reliable, and affordable energy.