Wind & Solar Energy are a Bat's Worst Nightmare
A bat conservationist's view on the growing threats of disease and human development.
October 31, 2023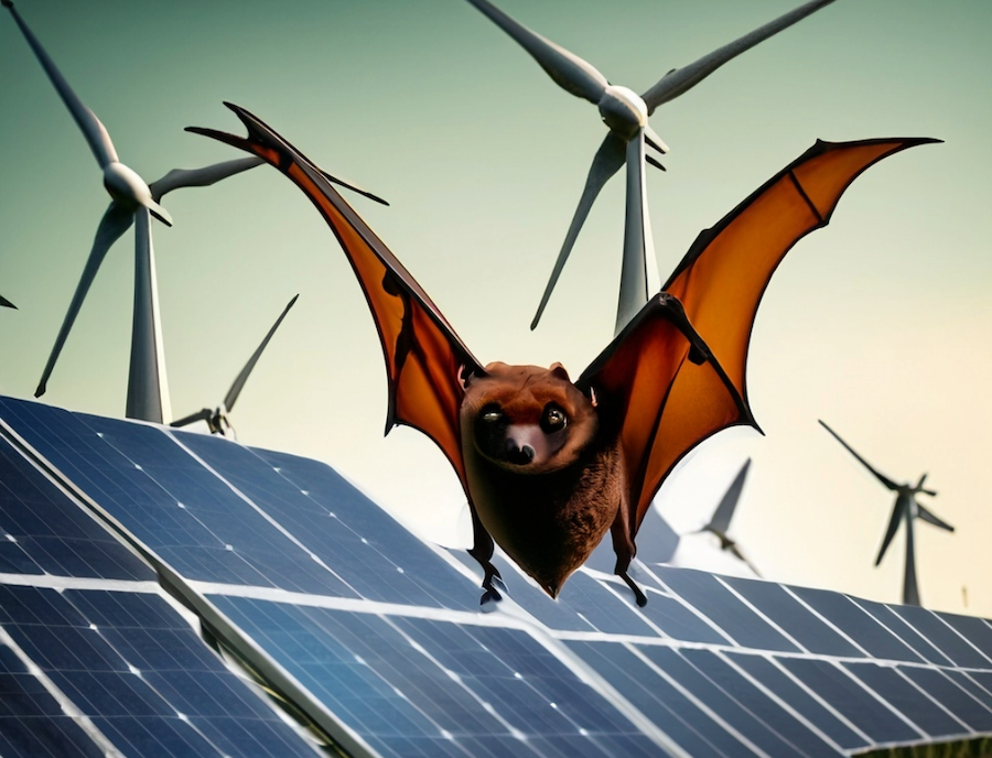 By Daniel Bitz, Director of Surface Asset Strategies, CNX Green Ventures
A Halloween staple, bats are often thought of alongside vampires and caves – but they're also a species providing insect control, pollination, and nutrient recycling key to a thriving ecosystem.
Working in this region for more than a century, CNX has operated in a host of changing environments – both societal and natural. Unfortunately, external factors have led to bat population die-offs over the years, particularly as white-nose syndrome (WNS) took hold and caused the demise of millions of bats across North America.
However, in something truly scary, the United States Fish and Wildlife Service (USFWS) recently identified a new threat to the tricolored bat: wind energy development.
"Abundance of tricolored bat is projected to decrease by 19–21 percent by 2030 under current wind development scenarios," USFWS noted in their proposal to list the species as endangered. "In other words, as wind energy installations increase in size, number, or distribution, tricolored bat survey counts declined".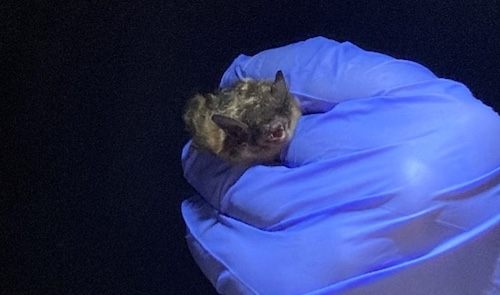 That's not a projection for the distant future. That's a mere seven years away. And therein lies the true challenge – these new threats are compounding the impact of age-old threats like loss of habitat and human disturbance. White-nose syndrome and wind development are formidable foes by themselves. When coupled with deforestation that separates colonies or modern development that disturbs hibernation, it makes the bats' plight more terrifying.
In the words of USFWS, "...effects of small population sizes exacerbate the effects of current and future declines due to continued exposure to WNS, mortality from wind turbines, and impacts associated with habitat loss and climate change."
Couple the increased intensity of northeast wind projects with the hundreds of solar projects planned, and it is not going to get any easier for bats. Don't get me wrong – balanced energy development is a must and every type has its place. But creating a barren landscape of solar panels in an area normally populated by nocturnal animals that require trees is probably not the best deployment of energy for that particular environment. More, the decline in bat populations due to wind and solar development will negatively affect most, if not all bat species, likely pushing some to the brink of extinction or beyond.
Thus it may come as a surprise that there is a unique opportunity for natural gas operators to be the leaders in helping to balance the environmental impacts of solar and wind development while saving a critical component of our shared ecosystem.
Writing the Book on Bat Conservation
In the early days of Marcellus shale development, tree clearing restrictions to preserve bat populations presented a significant challenge. When white-nose syndrome hit the U.S. in 2006, it caused a mortality rate of 90-100% among bat populations in the Northeast.
It quickly became apparent that bat conservation was much more than a regulatory issue; it was a real environmental issue, and one that needed more advocates and less agitators.
Through the support of CNX leadership and multiple teams, we've led nearly a decade of bat stewardship projects in our region while building lasting relationships with regulators, academia, communities and collaborators.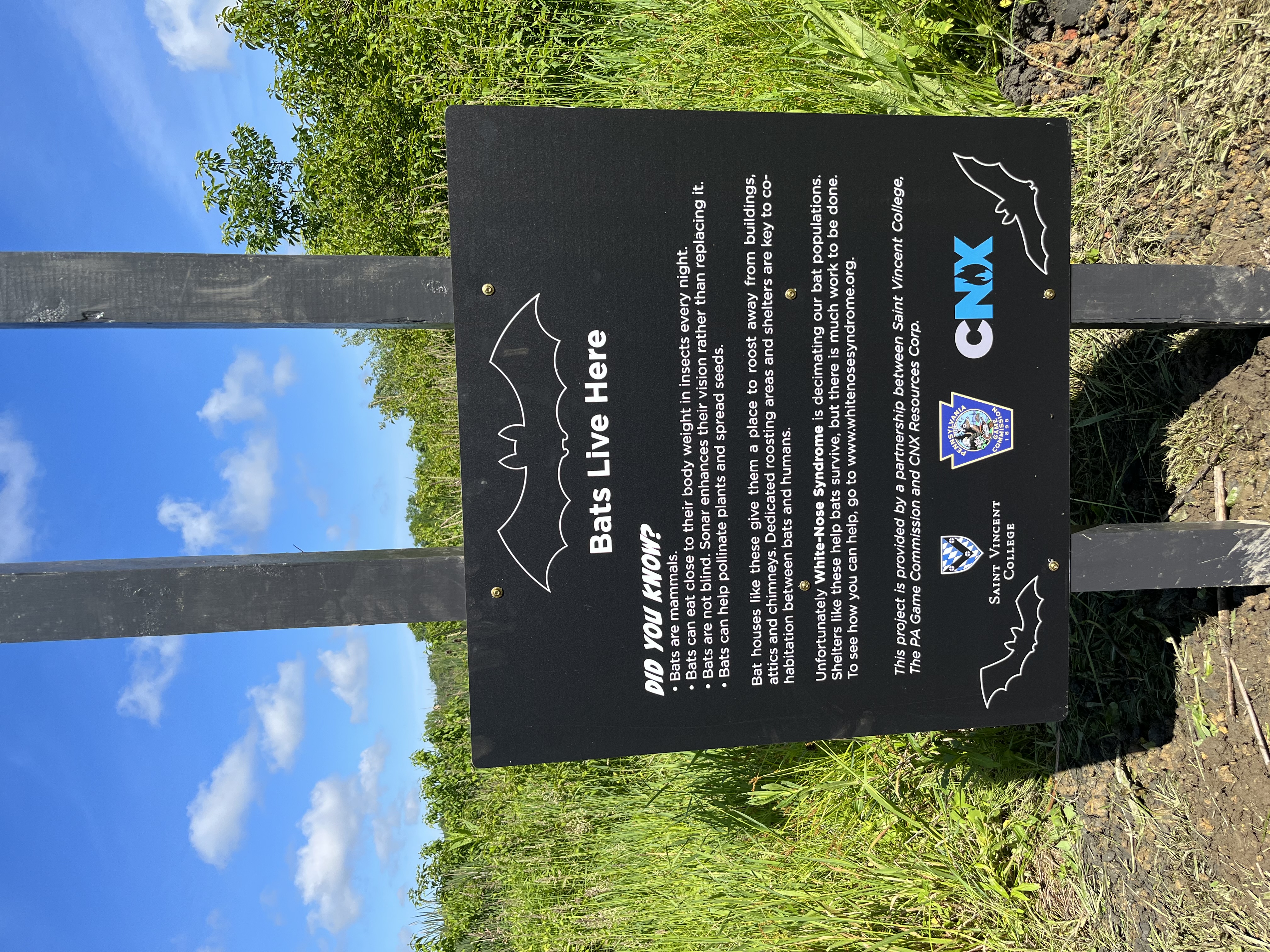 Collaboration Over Agitation
For the last several years, CNX has worked collaboratively with state and federal agencies, plus local, state and international conservation groups to show how oil and gas development can occur safely without negatively affecting the region's bat population. In addition to integrating stringent conservation practices in our operations, the collaborations employed voluntary surveys inclusive of acoustic monitoring and netting to identify species and volume near CNX operations.
A large number of CNX properties have been identified where sensitive bat colonies are known to exist, which created the opportunity for monitoring and surveying, producing results that brought positive excitement to the battle against white-nose.
As a landholder in the Appalachian region, we have the responsibility to steward that land and the species who call it home. We also have the opportunity to do whatever we can to help turn the tide in the fight against extinction.
These are lands that provide low-carbon intensity energy for our nation and we're working diligently to not only co-exist with many species of bats, but improve their habitats and give them a better chance to survive.
We continue to monitor and analyze the quality of bat habitats in and around our operations. And we're currently working toward even bigger initiatives that are aimed to positively impact bats for generations to come.
Stay tuned to Positive Energy Hub for future announcements as we engage with local, state and federal partners in this fight.
Want to learn more?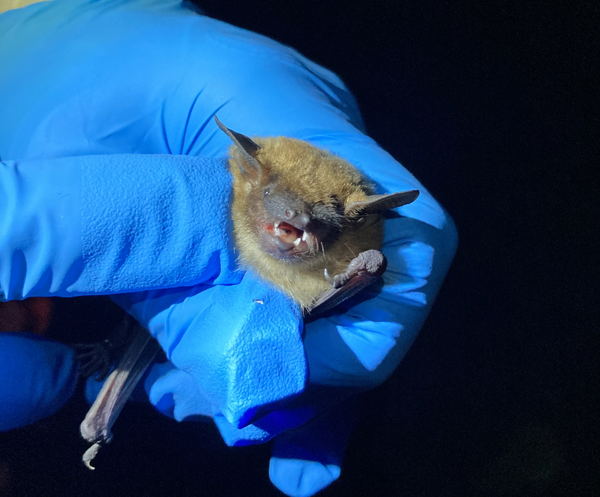 Peters students install bat boxes
With the help of community partners, students at Peters Township High School installed bird and bat houses, set up compost sites, planted trees and developed other ideas to create habitats
The Almanac
Below: WATCH: Bat Box Installations at Peters Township High School