Touring PPG Paints Arena
The students got a behind the scenes look at the many trades & careers that make PPG Paints Arena work on a daily basis.
November 3, 2021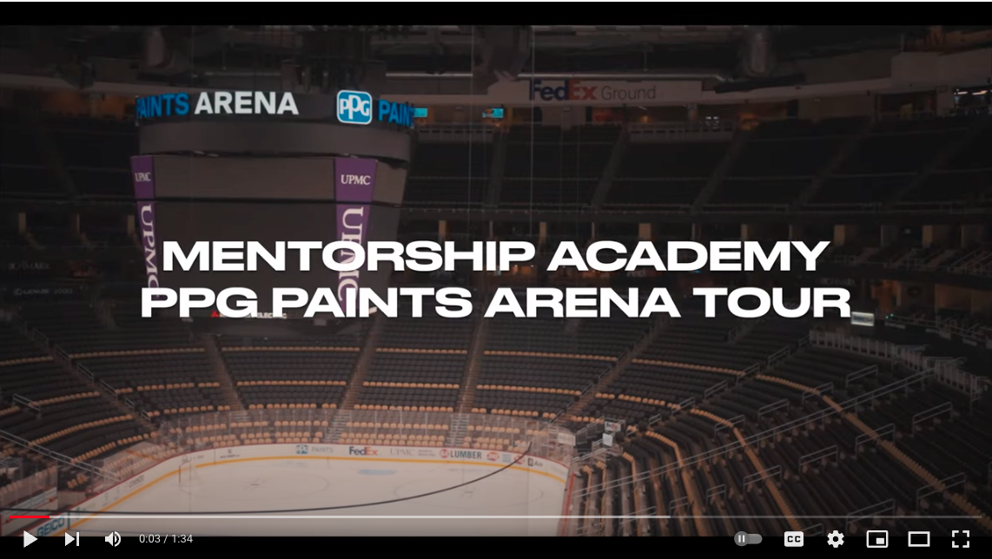 It takes a lot of off-the-ice skill to make a hockey night in Pittsburgh happen. The Mentorship Academy was hosted by Kat, Gary, and Nick from the NHL's Pittsburgh Penguins, ASM Global (arena operator) and Aramark (concessions manager).
Keeping ​ 18,000 spectators safe, comfortable, hydrated, fed, happy, and entertained through a three-hour hockey game is an epic task requiring the focus and dedication of hundreds of skilled and varied workers. See the highlights of our tour in the video below.