Smart Policies Key to Manufacturing Growth in PA & Appalachia
Affordable, low emission, Appalachia-produced natural gas is the foundation of manufacturing opportunities across Pennsylvania.
February 2, 2023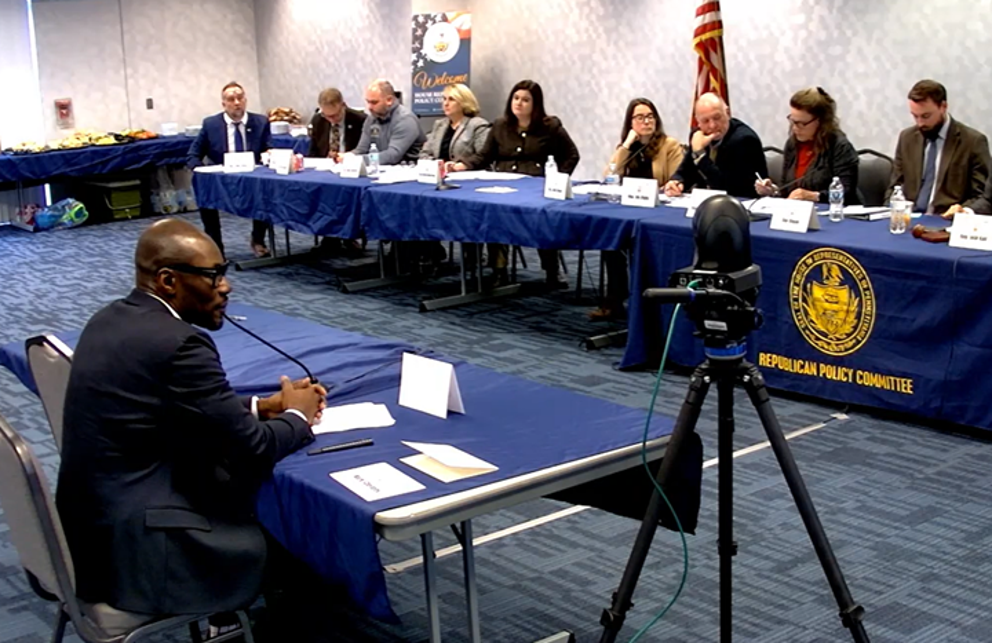 By Positive Energy Hub Staff
Affordable, low emission, Appalachia-produced natural gas is the foundation of manufacturing opportunities across Pennsylvania – of which CNX is strongly positioned to provide, Chief Excellence Officer Yemi Akinkugbe testified at a PA House Policy Committee hearing last week.
During Friday's "Pennsylvania Made—Discussing Ways to Propel Our Manufacturing Opportunities" public forum, Akinkugbe highlighted examples of this energy-driven growth as well as CNX's recent investments that have spurred local job creation while finding unique ways to produce and use energy more sustainably – the very embodiment of their Appalachia First vision.
"We see natural gas as the DNA of improving manufacturing in Appalachia," Akinkugbe testified.
Macro-level events and supply chain challenges pre-dating COVID have disrupted global trade and key economic sectors like energy, manufacturing, and other industrial sectors. At this inflection point, there is opportunity – with the right policies in place – for Pennsylvania and the Appalachian region to reclaim leadership in making and powering the things that help society function.
"Where you all come in," Akinkugbe said before the group of legislators, "is what I call clarity and certainty." When it comes to the regulatory environment for businesses, as well as the ability to create more manufacturing opportunities, companies of all sizes need an efficient permit review process to plan, invest and ultimately be successful.
Echoing Akinkugbe, other local business leaders stressed the importance of flexible, modernized policies that keep pace as society and technology advance.
"Our economy will continue to be self-sustaining, vibrant and world leading the more manufacturing is permitted the opportunity to continue to provide innovation, careers, multiplier effects and products to our communities," Mark Shelleby, Treasurer of McKeesport-based Vista Metals, Inc. testified.
Rather than adding more layers of red tape, policymakers should prioritize "getting back to basics," as Sarris Candies' Norm Candelore said.
Enabling the private sector to work as intended allows for more of the best practices local businesses are implementing to be shared across the state. It also allows companies like CNX to continue its work in creating generational economic opportunities for the greater region.
"It's undeniable how Appalachian natural gas and affordable energy has unlocked a new era of manufacturing job-creation and growth," Akinkugbe told lawmakers. "With deep roots in this region, CNX has embraced the role as a regional innovator helping to lead the industry in natural gas development as well as pursuing emerging lower emission ventures."
These lower emission and new technology ventures are helping CNX expand vertically, reaching new markets that transform traditional industrial processes through local natural gas applications.
Such ventures include CNX's expanded partnership with the Pittsburgh International Airport, creating a sustainable fuel hub at the Neighborhood 91 area by tapping dry Utica shale gas that's easily converted to LNG, CNG and hydrogen alternative fuels.
Last year's announcement with Newlight Technologies is another example where CNX's industry-leading methane abatement technology is capturing waste methane as a feedstock for Newlight's production of biodegradable plastic products. The first Aircarbon production facility outside of California may be in Ohio, but CNX's stake aided the company's investment decision and regional market entry.
With a strategic vision that's laser-focused on the people and prosperity of Appalachia, CNX has passion, resources and talent to help bolster this region and drive generational opportunities – in manufacturing and beyond.
Read Akinkugbe's full testimony submitted before the Pennsylvania Republican House Policy Committee by clicking here.
Related stories