Natural Gas the Answer to Reducing Emissions, Argues CNX in 'Appalachia First' Plan
Natural Gas Intelligence
December 15, 2022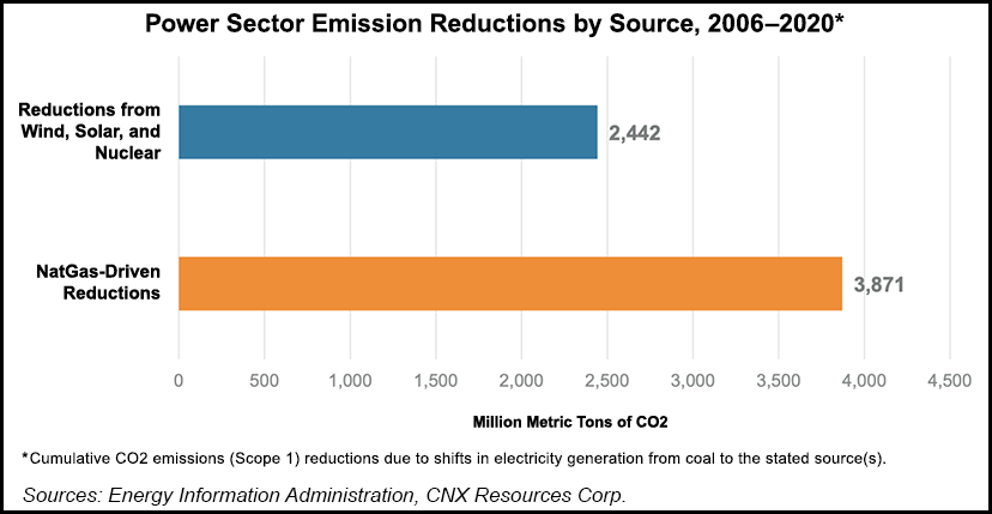 Natural gas should be viewed not as a bridge fuel, but as a catalyst to the energy transition domestically and abroad, according to the new "Appalachia First" vision unveiled by CNX Resources Corp.
The Pittsburgh-based firm, which produced 1.67 Bcfe/d from the Marcellus and Utica shales during the third quarter of 2022, is arguing against a renewables-focused strategy for the region.
"The nation and world are waking up to stark energy realities: energy scarcity, deterioration of our power grid and energy inflation stoking wider inflation," said CEO Nick Deluliis. "Policy often relies too heavily on applications such as wind, solar and electric vehicles that can present large life cycle carbon footprints, require supply chains stretching thousands of miles, are costly and face serious challenges when scaling in regions like Appalachia.