Natural Gas is Foundational to Ohio's Future
An essay from the Ohio Natural Energy Institute
March 20, 2023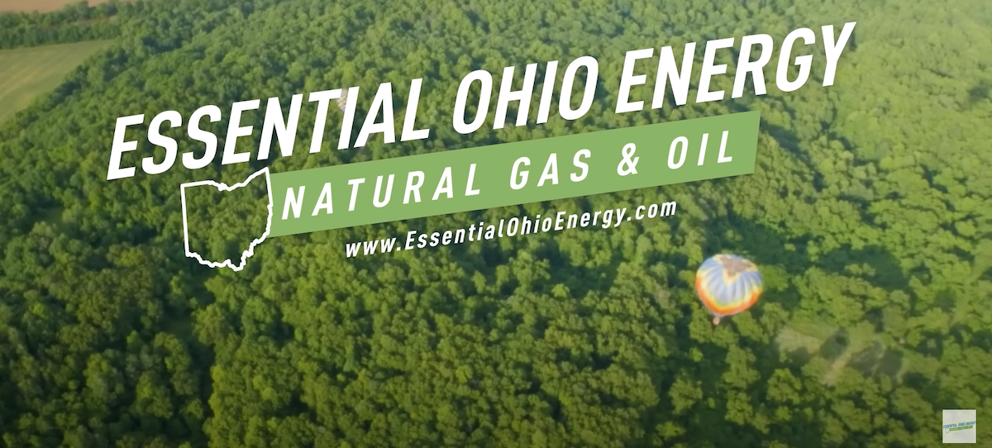 By George Brown, Executive Director, the Ohio Natural Energy Institute
The Ohio Natural Energy Institute's mission is to deliver the truth about the essential energy that makes life better. Every day, we educate Ohioans about homegrown natural gas and oil, and the vital energy security and economic benefits it provides to the state and region.
A recent vision launched by CNX Resources, a natural gas company with operations in Ohio, showcases these benefits and brings to life just how critical Appalachian energy is to the greater economic picture.
Known as "Appalachian First," CNX Resources' view is simple: use low-cost, low-carbon natural gas made in Ohio and the Appalachian Basin to not only provide families with essential energy, but to spur job and manufacturing creation for the betterment of our entire region.
Ohio is blessed to sit atop the Marcellus and Utica Shales, the largest natural gas reserves in the United States. This abundance of natural resources fuel everything from the cars we drive to the heat in our homes. But CNX's view – something that deserves enthusiast support – is that the same natural energy that is providing energy security and lowering greenhouse emissions can also spur a manufacturing renaissance in the region.
Take for example CNX's partnership with Newlight Technologies. The two companies are capturing and utilizing methane emissions that would otherwise be vented into the air to produce a product known as Aircarbon – essentially a biodegradable plastic alternative that is used in packaging and consumer brands across the country. And this new innovative plant will be built right here in Hannibal, Ohio, resulting in manufacturing jobs, boosted economic activity, and renewed investment in Eastern Ohio – providing Ohioans with good-paying, family-sustaining jobs while also advancing decarbonization goals. ​
This is just one example of the potential natural gas has. Ohio's natural energy industry is here to stay as it continues to be a mainstay in our economy. In fact, since the beginning of the Shale Revolution, Ohio's energy industry has invested $100 billion into our state's economy; it employs more than 200,000 Ohioans; and natural gas is responsible for an over 30 percent reduction in Ohio's greenhouse gas emissions.
The potential is just beginning. CNX's 'Appalachia First' rightly showcases how natural gas is foundational in creating an economic future that provides needed revenue to states and local communities, lowers emissions, and meets energy demand for families and businesses across the region. We look forward to working alongside them to advance this future.
Learn More