Multibillion-dollar Adams Fork Energy Project continues to progress, thousands of WV jobs projected
Progress continues to be made in the advancement of the multibillion-dollar Adams Fork Energy Clean Ammonia Project.
July 7, 2023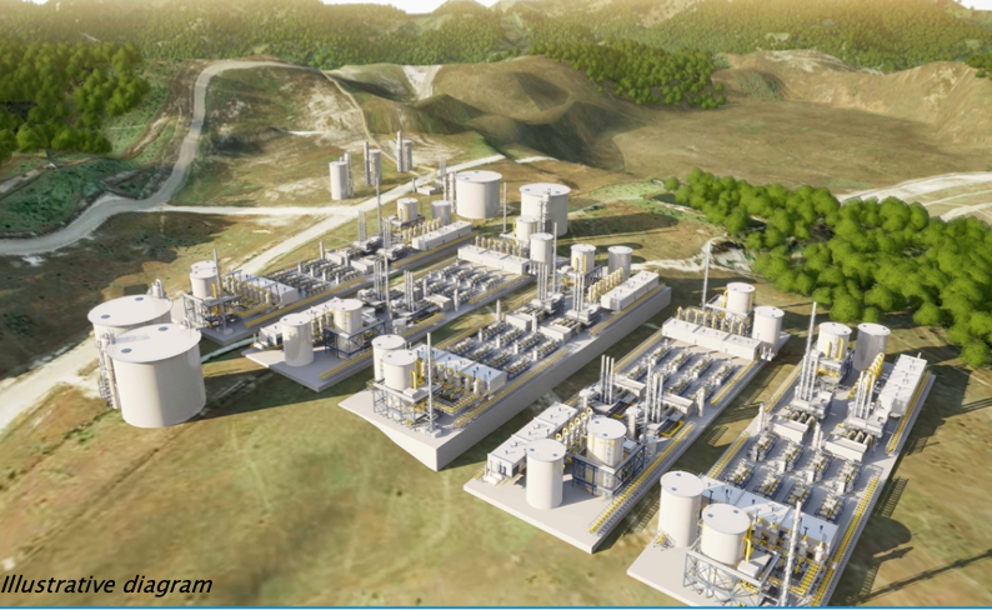 Originally published here
MINGO COUNTY, WV (LOOTPRESS) – Progress toward the anticipated construction of a multi-billion-dollar clean ammonia production facility in the Mingo County area continues to be made as part of the Adams Fork Energy Clean Ammonia Project.
The project is a joint effort between Adams Fork Energy, Flandreau Santee Sioux Tribe, and CNX Resources Corp. – the latter of which launched its "Appalachia First" initiative last year, which will emphasize the utilization of the Appalachian region as an energy, manufacturing, and technology hub of the future.
The Adams Fork Energy Clean Ammonia Project will be a key effort in that vision and is expected to facilitate a multitude of employment opportunities in Appalachian region, as Ravi Srivastava, President, New Technologies of CNX Resources Corporation, explains.
"We see this project as a very key driver of economic prosperity – this multibillion-dollar investment. A lot of jobs are going to come to the Appalachian region that we call home. So, it checks a lot of boxes for us," Srivastava tells LOOTPRESS.
"We're very passionate about making it successful, and we're very happy with our partnership with the with the Adams group team. We're working very hard from our side to make sure this is a success."
Construction for the facility is planned to occur over a 2.5 to 3-year period at a reclaimed coal mining site near the Gilbert Creek area, bringing the project in further aligning with the White House's Justice40 Initiative. Additionally, the project stands to bring in a projected 2000-3000 jobs for construction alone, as well as hundreds of potential vendor jobs.
"These communities that have been impacted by loss of jobs and the transition away from energy supplied by coal and gas to other forms of energy – a few projects like this could change the fortune of those regions," Srivastava declares.
Francis Sacr, Special Advisor to the President of Adams Fork Energy, has spoken of the transformational nature of the investment and endeavor, which will entail the aligning of several significant developmental pathways in the facilitation of the desired result.
"If you look at any project, large projects around the world and what causes them to go awry, it's often what's called the interfaces between different work streams or different contracts," Sacr explains, indicating an emphasis of effective communication and coordination in the project's development.
"That is largely what's happened on a number of large mega projects around the world, and why we're so focused on making sure we've got all that coordinated under a single tent."
Governor Jim Justice has been among the many state leaders to express enthusiasm at the proposed undertaking, echoing Sacr's emphasis on the opportunity available through effective collaboration and lauding the potential available to the State of West Virginia and its residents through the pursuit of clean energy sources going forward.
"I'm incredibly proud that the Adams Fork Energy plant will become the largest clean ammonia facility in the country," said Governor Justice.
"I'm confident they will be a champion in this emerging field and help our Southern West Virginia communities flourish for decades to come. It's a testament to the great things that can be accomplished when we all work together to build a brighter future for all West Virginians, while never forgetting our hard-working coal miners and the hard work they do every day."
The next phases of the project will become more apparent as additional guidance is issued, with pertinent details anticipated to emerge as early as August of this year. The nature of this information will be contingent upon a number of factors, not the least of which will be a hydrogen production tax credit as part of the Inflation Reduction Act which can significantly impact the overall economics of the project in a broad scope.
The initiative has also received praise from United States Senator from West Virginia Joe Manchin, who joined Adams Fork Energy, LLC, CNX, Resources Corp in the project's announcement and noted the anticipated benefits to an array of state workforce members including electrical workers and pipefitters.
Continue Reading...