Leadership Washington County and CNX Foundation Launch Collaboration Fostering Community Leadership, Career Development
The Joint Venture Will Strengthen Regional Businesses and Empower Individual Leaders to Expand their Influence Throughout the Region
May 10, 2023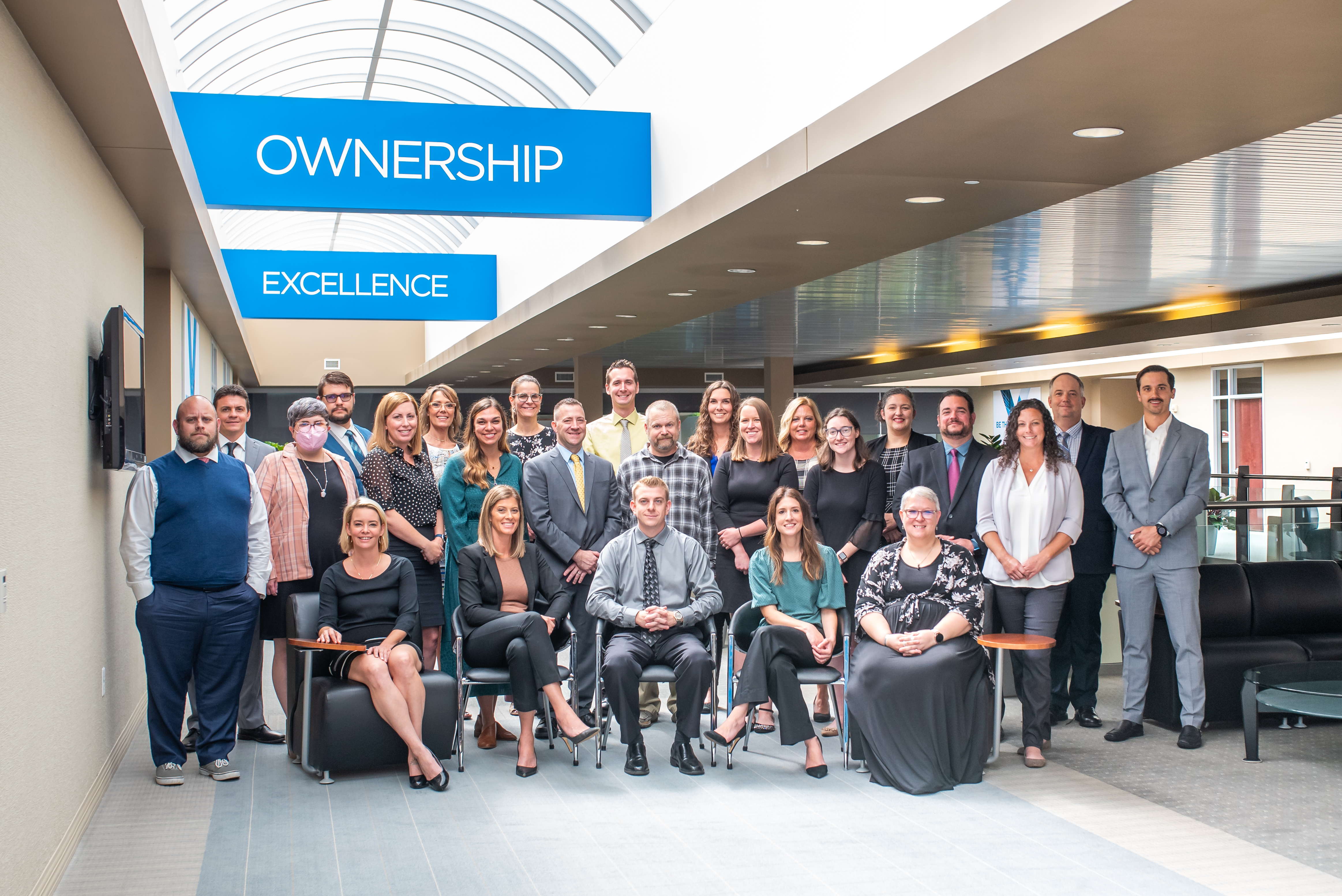 Leadership Washington County (LWC) and CNX Foundation recently launched a joint collaboration designed to heighten awareness about regional businesses, industries and related opportunities in Western Pennsylvania. In addition, the initiative will help to develop local leaders with a desire to expand their influence beyond their employers. 
Leveraging rented business space at The HQ™ at CNX — a co-working space CNX created to provide room for nonprofits and minority and women-owned business enterprises — is one of the key components of the venture.
Watch this kick-off video from a recent class:
CNX Foundation is the main sponsor of LWC's EMERGE Masterclass session beginning April 6. Leaders from Lattitude and Nonprofit SideKick will host a three-part series for individuals transitioning into management by providing a foundation for becoming effective and impactful leaders. Together, individuals will learn about "Finding Your Why," developing a network and building career plans.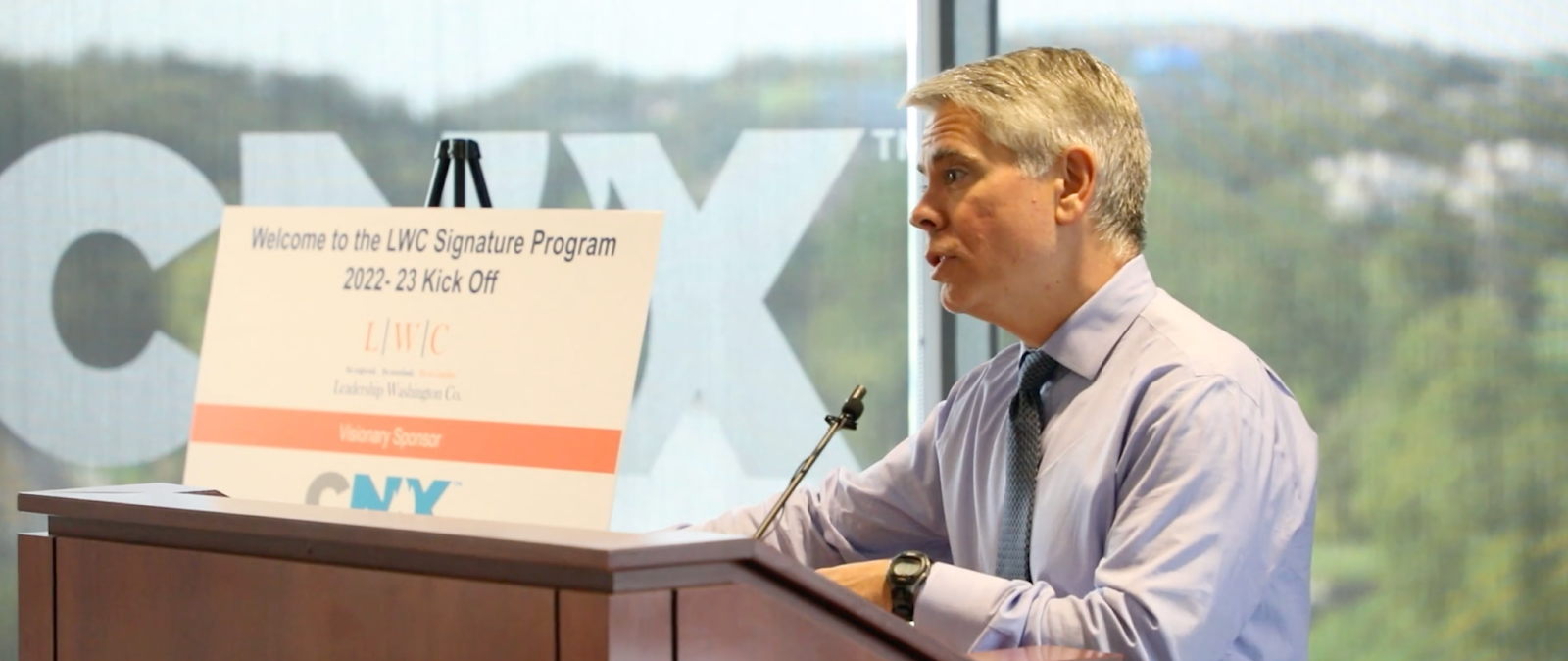 Last year, CNX Resources launched its Appalachia First vision, placing the region's communities, families and neighborhoods in the center of its strategic outlook. This vision aspires to serve as a catalyst for a new middle class — one poised to take advantage of the opportunities a natural gas economy offers. Collaborations with organizations like LWC embody the heart of Appalachia First — preparing current and future leaders to develop in their careers and give back to their communities. 
"We are deeply appreciative that Leadership Washington County chose The HQ as their base of operations," said Alex Reyes, CNX Resources Executive Vice President and General Counsel. "As an organization committed to shaping and inspiring leaders in our community, LWC, like CNX Foundation, is dedicated to a dynamic, vibrant future for our region. The energy and creativity its participants bring are palpable."
Masterclass has two additional programs alongside EMERGE. The first program, ELEVATE, is designed for experienced leaders in the community to bolster management skills by learning new approaches for leading and cultivating team excellence. The second program, EMPOWER, is developed to help women discover their authenticity and presence in the workplace.
"Our organization thrives, in part, thanks to collaborators like the CNX Foundation," said Katie Unger-Chipps, executive director of LWC. "The spirit of community and the commitment to business growth at CNX Foundation complements our goal of strengthening and empowering regional leadership through our programming. The synergy between our organizations is fantastic." 
For more information about the EMERGE Masterclass session, visit https://palwc.org/. To register, visit https://www.eventbrite.com/e/be-the-changemaker-of-your-own-career-tickets-460838930647. 
###
About CNX Foundation 
The CNX Foundation is a registered 501c(3) philanthropic organization that invests tangibly, impactfully, and locally, targeting urban and rural communities within the Appalachian Basin that face socio-economic challenges. With a commitment of $30 million over six years and a focus on underserved populations, the CNX Foundation seeks to set a new standard for how corporations engage with their communities. Additional information, including funding criteria and grant application details can be found at www.cnx.com/foundation.
About Leadership Washington County
Leadership Washington County exists to develop and inspire excellent leaders dedicated to serving the community and shaping its future. Each year, LWC takes a select group of individuals with diverse backgrounds through an intense, ten-month program where they develop and strengthen their network of contacts and engage in regional issues. LWC connects and develops extraordinary leaders deeply committed to fulfilling individual and corporate responsibility in our community and the lives of fellow citizens. 
Contacts: 
Brian Aiello ​ ​ ​ ​ ​ ​ ​ ​ ​ ​ ​
[email protected] ​ ​ ​ ​ ​ ​ 
724.485.3078 ​ ​ ​ ​ ​ ​
Katie Unger-Chipps
Leadership Washington County
724.914.9875