Greene County Broadband Initiative Official Announcement
CNX Foundation pledged $1 million to fuel broadband optimization
December 8, 2022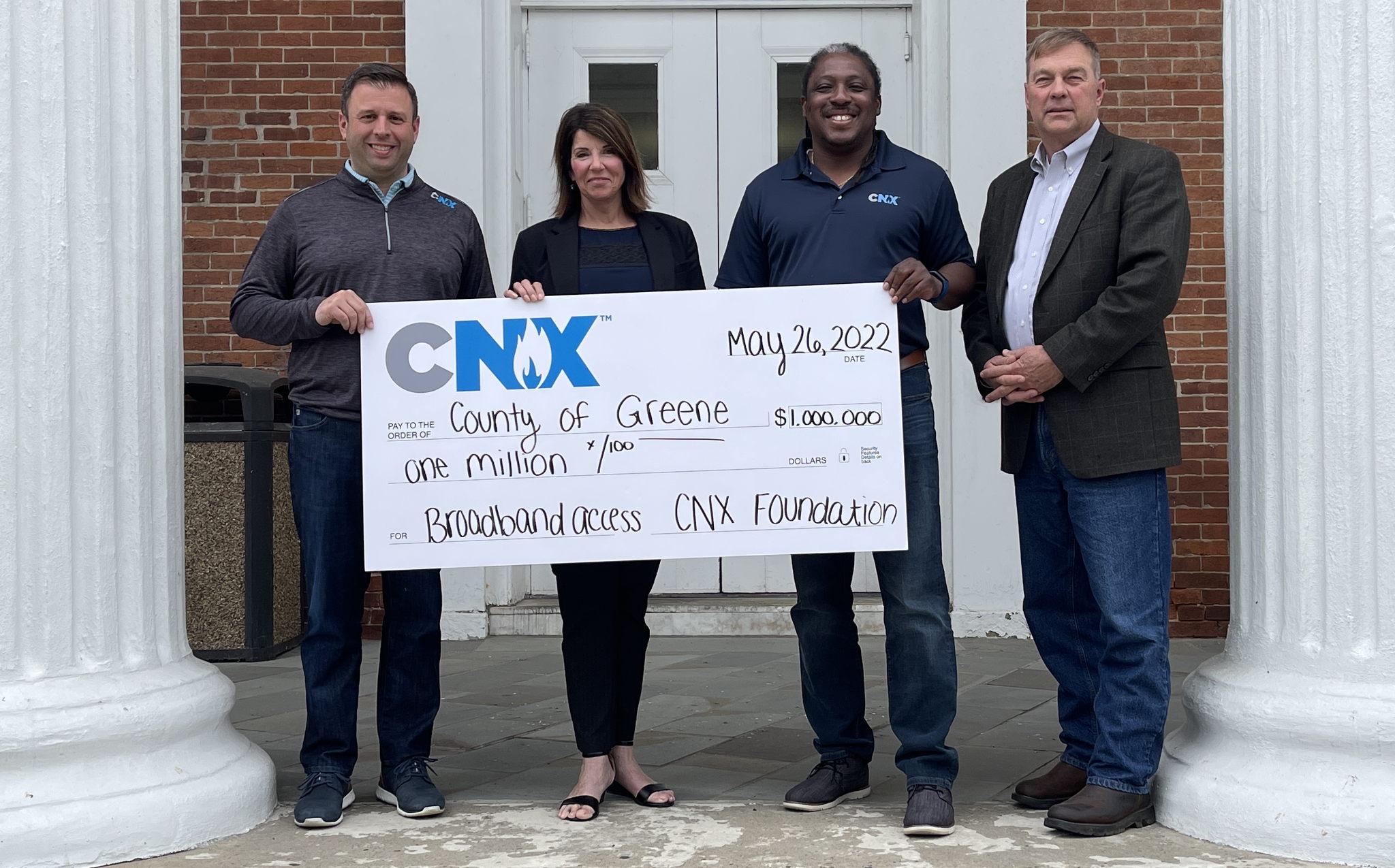 On Tuesday, Greene County commissioners announced CNX Foundation's commitment to launch the county's $1 million broadband expansion project. The donation supports Greene County's goal to provide complete internet availability for all residents. 
Aside from advancing the broadband initiative into phase three, the partnership also progresses Greene County's efforts to become the first 'gig-capable' rural county in Pennsylvania. Greene County intends to partner with Kinetic by Windstream to install 31 miles of fiber cable providing high-speed internet to 103 customers in northwestern Greene County.
"CNX's contribution will allow us to pick up the really hard projects," Commission Chairman Mike Belding said of the higher expenses associated with bringing broadband to secluded areas.
Read more about our involvement in the Observer-Reporter: https://observer-reporter.com/news/localnews/greene-commissioners-announce-1m-broadband-expansion-project/article_bfe098d4-75b0-11ed-83ca-83bbd0fb0ae5.html