Connecting Students with Resources for Success: Dr. Shani Yeldell brings Education, Expertise and Passion to CNX Foundation's Mentorship Academy Students
Former school psychologist and foster care advocate believes connecting students to career-supporting resources is key to succeeding after high school
March 6, 2023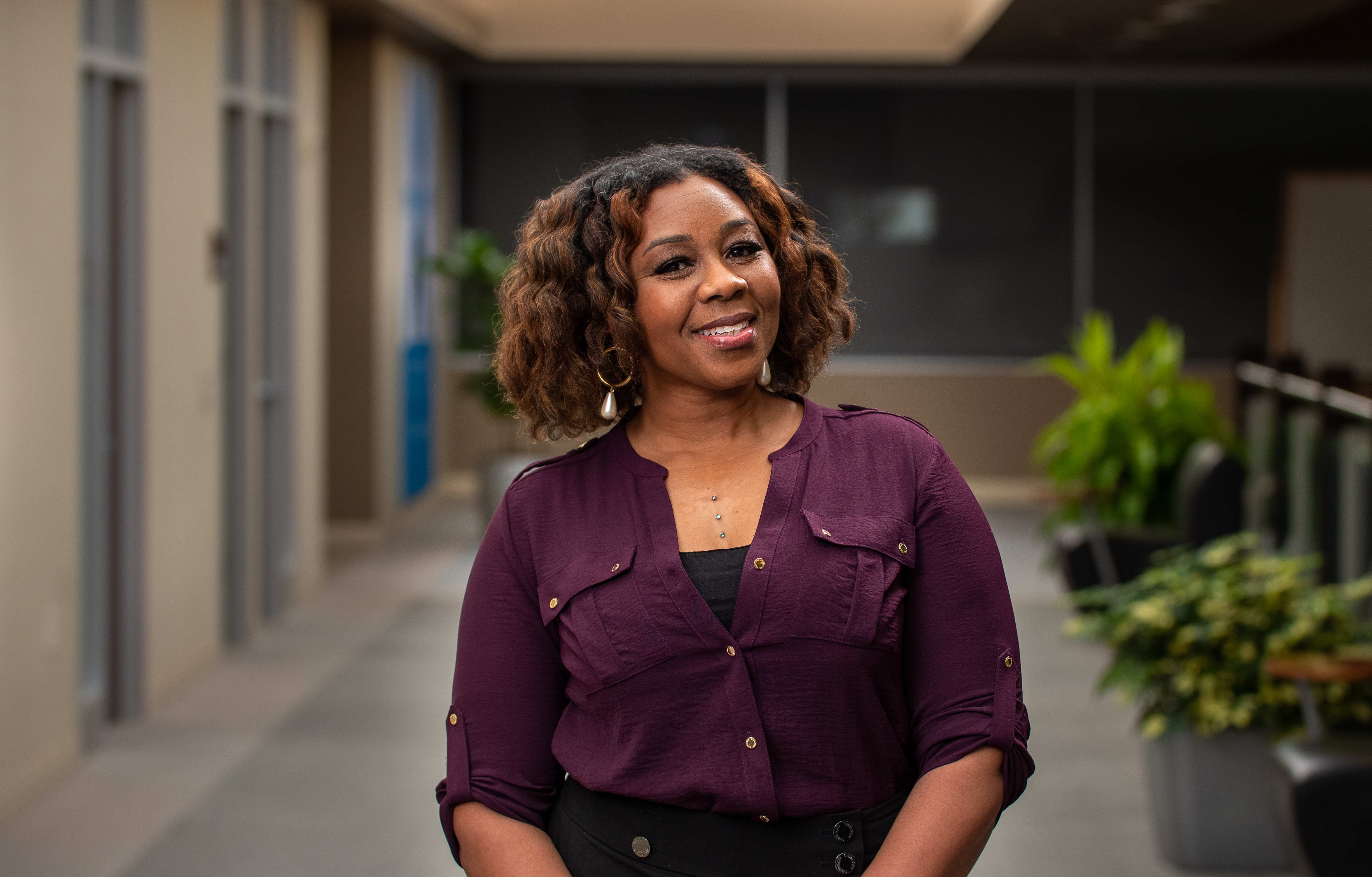 CNX Foundation, the philanthropic arm of CNX Resources, is pleased to announce that Shani Yeldell, Psy.D., has been hired as the Community Relations Manager for the foundation's flagship initiative, The Mentorship Academy. In this role, she will work with Mentorship Academy students and their mentors to help students determine career and educational paths after high school, as well as equip them with the resources they need to achieve their goals.
Prior to joining CNX, Dr. Yeldell worked as a school psychologist for several years, transitioning during the pandemic to an advisory role with a foster care organization, dedicated to providing a safe and nurturing environment for children in the care of relatives or close family friends. In both positions, she worked to connect children with critical resources.
"One of the goals I want to focus on with the MA students is helping them understand what resources they need to achieve their goals - whether that means getting their driver's license or ensuring they have their birth certificates - whatever they need to start their lives after high school. These may seem like small steps, but they matter greatly and can often feel daunting," Dr. Yeldell said.
With a focus on providing urban and rural youth from economically disadvantaged regional Appalachian communities with greater opportunity, the Mentorship Academy helps students prepare for family-sustaining careers after high school. Founded by CNX Resources President and CEO Nick DeIuliis to help young people realize their full potential and discover opportunities for upward mobility, the program is a key part of CNX's Appalachia First strategy.
"What I really appreciate about CNX's Appalachia First approach is how it helps us lift each other up," said Dr. Yeldell. "We need to build one another up to keep growing. The Mentorship Academy embodies this idea beautifully. Through mentoring and nurturing these students, we can help prepare them for success after high school, which not only benefits them but also their families and the communities where they live."
Dr. Yeldell volunteered as a mentor with Mentorship Academy for two years prior to joining as the community relations manager. She credits her career path to growing up in a home where giving back to the community was prioritized. Her parents and grandparents all worked in fields that served the San Diego community where they lived, informing her desire to make a difference. Dr. Yeldell has an undergraduate degree from Howard University and her psychology doctorate from Duquesne University. Outside of work she is passionate about music, exercise and trying new foods.
"We are incredibly excited to welcome Dr. Yeldell to our Mentorship Academy family," said Audric Dodds, Director of Community Relations and Strategic Partnerships, CNX Resources. "Her experience working with students and service organizations, combined with her ability to strategize with and advocate for our students make her a wonderful addition to CNX Foundation."
You May Also Like