CNX's Integral Role in Appalachia's Sustainable Future
Company takes unique, transparent, and localized approach as part of Appalachia-focused strategy. Differentiated corporate responsibility model leverages new technologies to lower emissions while prioritizing investments in local communities and transparently conducting its localized approach to participation in the public policy process.
March 24, 2023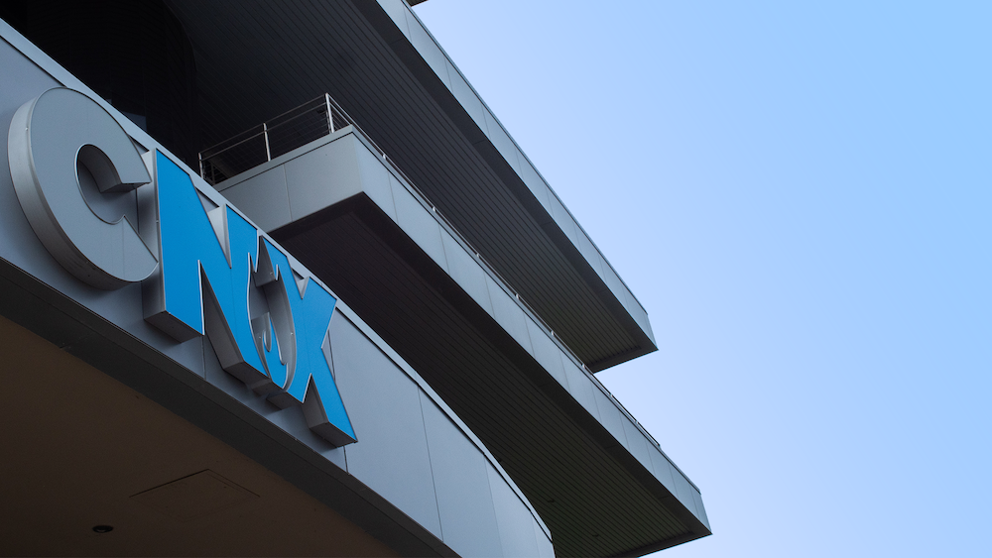 By Positive Energy Hub Staff
CNX recently launched "Appalachia First" – a strategic vision for the future that draws on the company's historical leadership across the region, core operational strengths, and its innovative, forward-thinking business model.
As the region's premier low emission natural gas development, technology, and applications company, CNX is uniquely positioned to help revolutionize Appalachia, one of the world's most energy abundant regions, into an energy, manufacturing, and technology hub of the future.
While the strategy was only recently named and formalized, it builds on and reflects the company's proven record of transformational success over the past nearly 160 years. And although the affordable and clean energy produced here is shared across America and the world, CNX's footprint and investments are laser-focused on the Appalachian region.
Because of this, the company takes a localized approach to everything. CNX's lower emission energy solutions and technological investments are designed to sustainably improve the lives and communities across their operating area while improving the environment.
Community engagement and investments – such as the CNX Mentorship Academy, their shared workspace for area nonprofits (The HQTM at CNX), and the CNX Foundation's local investments – are tailored to communities in Pennsylvania, Ohio, West Virginia, and Virginia.
Similar to the "local first" strategy for community investment, CNX's political contributions and lobbying efforts are also guided by transparency and prioritize unlocking economic and environmental value for the company's owners and stakeholders across Appalachia. CNX has been and remains committed to its unique brand of community and government relations efforts and transparent disclosure of these efforts.
To be clear, CNX does not engage with national trade associations for the purposes of influencing public policy. Nor does the company engage with associations outside of the Appalachian region.
Further, the company released its 2023 proxy statement yesterday, outlining its approach to best-in-class corporate governance. It also includes an opposition statement to a recent shareholder proposal regarding further lobbying disclosure activities related to the international Paris Climate Agreement. While the company believes the proposal to be redundant and impractical given its Tangible, Impactful, Local philosophy, an analysis was performed of internal lobbying disclosure filings as well as that of the company's affiliated industry trade associations. Predictably and consistent with its mission, values, and strategic vision, CNX reported no lobbying activities related to the Paris Agreement by CNX personnel or its trade associations.
Overseen by the Environmental, Safety, and Corporate Responsibility Committee (ESCR) Committee of the Board of Directors, CNX has controls in place to ensure Appalachia First is implemented in the way its intended: leveraging the unmatched energy, workforce, and innovative spirit of the Appalachian region to transform industries in a way that truly empowers local communities.
The company's support for political parties, candidates, and other political causes are provided only through CNX's Political Action Committee ("CNX PAC") or, where permitted by law and approved by appropriate Company personnel, through limited corporate contributions at the state and local level. Closely aligned with our New Technologies segment and efforts to lead the lower carbon future of Appalachia, the CNX PAC promotes technological advancements and increasing efficiencies within the domestic natural gas industry to help catalyze this future.
A few of these initiatives include:
A company segment strictly focused on how best to utilize CNX's existing assets and proprietary technology to drive results in methane abatement and other emission mitigation opportunities
​
Investing capital in emissions reduction technologies to achieve further Scope 1 and 2 CO₂e emission reductions (in addition to the 90% reduction the company has achieved since 2011)
​
Linking executive compensation to the company's ability to lower its methane intensity
​
Disclosing climate-related efforts in line with the Task Force on Climate-Related Financial Disclosures (TCFD) and conducting a scenario analysis using three different climate scenarios provided by the International Energy Agency ("IEA")
​
Transparently engage with surrounding communities regarding environmental and community initiatives
Quite simply, operating transparently and with a unique, localized lens is how CNX conducts all business, including its role in the public policy process.
CNX is proud to be part of the fabric of Appalachia, proud of the way it operates, and proud to be the region's premier low emission natural gas development, technology, and applications company creating new and truly sustainable opportunities for the region.
For more information about CNX's purpose-driven approach to corporate responsibility, please visit: https://responsibility.cnx.com/.
You May Also Like
Appalachia First
A vision for the future that embraces innovation and harnesses the talent, resources, and opportunities of Appalachia to transform our region, nation, and the world.
www.positiveenergyhub.com