CNX Resources Expansion Bringing 67 Retained, 8 New Jobs to Richlands
May 30, 2023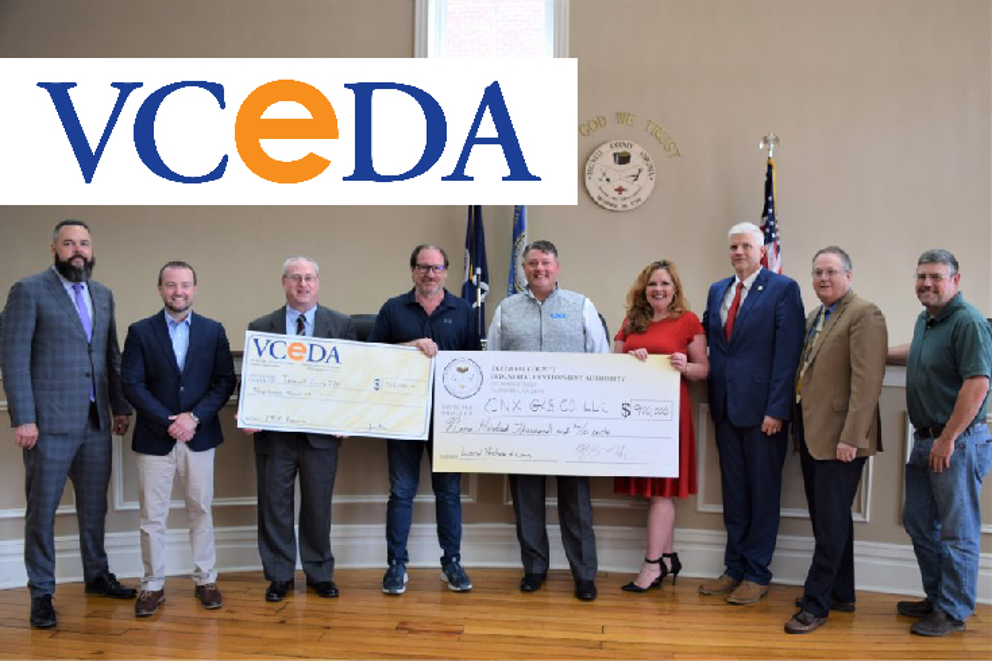 TAZEWELL, VA – MAY 26, 2023 — Sixty-seven retained and eight new full-time jobs, for a total of 75 jobs will be coming to Richlands, Va., as a $900,000 loan from the Virginia Coalfield Economic Development Authority (VCEDA) to the Tazewell County Industrial Development Authority (IDA) is used to assist CNX Resources in the relocation and expansion of the gas company's Virginia headquarters.
As part of the agreement, Tazewell County IDA is purchasing some 121 acres of land in Tazewell from the company, giving the IDA property it can use for future economic development.
CNX, a publicly traded company on the New York Stock Exchange (NYSE) is the largest producer of natural gas in Virginia, with operations primarily in Buchanan, Tazewell and Russell counties. The company is a premier, low carbon intensive natural gas development, production, midstream and technology company. Its corporate headquarters are located near Pittsburgh, Pa.
The loan was closed Friday at the Tazewell County IDA office and will result in CNX Resources relocating from its current leased space location at Claypool Hill which it is outgrowing to the Richlands Professional building on 1600 Front Street in Richlands. The move is expected to be complete in the first quarter of 2024.
"VCEDA is pleased to assist the Tazewell County IDA and CNX Resources in this job retention and expansion project," said VCEDA Executive Director/General Counsel Jonathan Belcher. "CNX Resources has long been an important part of Southwest Virginia, providing high paying jobs, paying severance taxes which in turn assists additional economic development in the region and assisting in the support of various community projects. CNX could have placed these high paying jobs in another state, which is why we are very pleased to see them choose to remain in Tazewell County and in Southwest Virginia's e-Region for this expansion."