CNX Reaffirms Support for Local Communities, Regional Middle Class, and Appalachia First Approach
Energy policy is an increasingly politicized issue in the U.S., sparking charged debate over America's role in exporting more energy to aid the world, and its responsibility to keep prices low for Americans. This debate is also, unfortunately, pitting our region's bedrock industries against one another. At CNX, we believe there is a better way forward.
November 8, 2022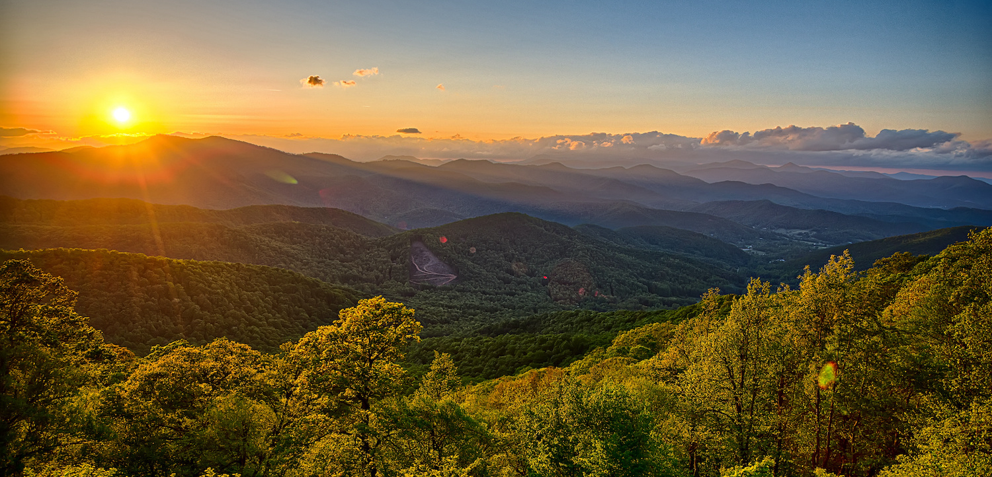 Like many that are fortunate to call the Appalachian region home, our company – with its 158-year local roots – uniquely understand the opportunities and challenges confronting this community.
We believe our local approach to prioritizing the needs and opportunities of our region's stakeholders – in the communities where we're privileged to live, work, and invest – is the right strategy to improve the quality of life across Appalachian communities who have been neglected for too long.
We should reject efforts to divide Appalachian communities just as the world's thirst for all forms of affordable, reliable energy is intensifying. Energy realities, under all reasonable scenarios, should not be about winners and losers.
A responsible, reliable energy future depends on a multi-fuel solution. With that, the first and last of these fuels should be of the high-quality Appalachian variety. We are blessed with vast, clean-burning natural gas resources that can be leveraged to power our homes, industry, and transportation. We should also prioritize incentives to capture methane from mines and waste facilities across the region to reduce local emissions, as this is a critical environmental issue.
It's this type of strategy – one with the power to create new jobs and economic activity across regional disadvantaged communities – that embodies the very definition of our Tangible, Impactful, Local philosophy.
If we marshal all our energy resources and let the free markets and doers work, Appalachia can be a center for skilled labor and high-paying jobs, helping pave a new path to the middle class for the region's underserved rural and urban communities. We can produce and use our energy and related products locally first to the benefit of our local communities, creating a platform to help our allies in Europe and around the world.
For generations, this region has been a net exporter of our vast energy resources. It's long past time we use these valuable resources to build up our local communities first before exporting prosperity to other corners of the world. Our local energy resources are a catalyst to a better future, not simply a bridge to tomorrow. Expanding markets for our local energy products vertically, not just horizontally, is what will deliver that better future, following sound economic theory by maximizing efficiencies across the energy development chain.
Let's work together to create new manufacturing jobs and well-paying, union jobs in the local building trades with our natural gas here before we create them in Europe. Let's make products here instead of Asia where they must be shipped back to the U.S. via lengthy and carbon intensive supply chains. Appalachian natural gas has already spurred more jobs and cleaner power, but there is so much more untapped potential for this local fuel to deliver the kind of economic resurgence our community deserves.
CNX isn't just talking about this vision and strategy; we're living it. We recently announced the expansion of our flagship partnership to pursue sustainable aviation fuels at Pittsburgh International Airport, as well as a new partnership that is delivering abundant, low carbon intense fuels enabling the manufacture of carbon negative, biodegradable plasticware. Attracting new investment and jobs to Appalachia predicated on lower carbon natural gas derivative products is a framework that can take our region to the next level.
To be clear, we are free trade advocates. But we need to recenter our priorities around local Appalachian communities first.
Pitting one local industry against another or one local community against another is exactly what our adversaries want. This either-or proposition only limits opportunities for our region. Not only is it shortsighted, but it will result in the opposite of what we intend.
We should work together to take advantage of this moment where the world is waking up to the need for clean, abundant, affordable Appalachian energy. At CNX, we have always been, and always will be, Appalachia first.
Ravi Srivastava
President, New Technologies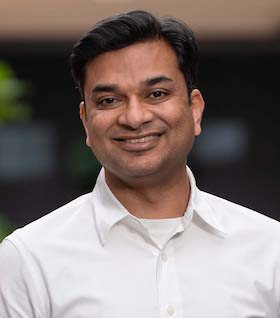 About CNX Resources
CNX Resources Corporation (NYSE: CNX) is unique. We are a premier natural gas development, production, midstream, and technology company centered in Appalachia, one of the most energy abundant regions in the world. With the benefit of a 158-year regional legacy, substantial asset base, leading core operational competencies, technology development and innovation, and astute capital allocation methodologies, we responsibly develop our resources and deploy free cash flow to create long-term per share value for our shareholders, employees, and the communities where we operate. As of December 31, 2021, CNX had 9.63 trillion cubic feet equivalent of proved natural gas reserves. The company is a member of the Standard & Poor's Midcap 400 Index. Additional information is available at www.cnx.com. ​