CNX Holds Signing Day for Six Mentorship Academy Graduates
CNX Signing Day, held on July 20, 2022, at the Energy Innovation Center in Pittsburgh, PA, showcased six standout graduates from the CNX Foundation Mentorship Academy.
August 4, 2022
CNX Signing Day, held on July 20, 2022, at the Energy Innovation Center in Pittsburgh, PA, showcased six standout graduates from the CNX Foundation Mentorship Academy. In a style reminiscent of signing day events where high school student athletes commit to a specific college or university, six Mentorship Academy graduates were recognized as they signed "letters of intent" for new roles in various departments with CNX.
Zion Buford, Moon Area High School
Reiss Coole, Chartiers Houston High School
Trenton Gerkey, StoRox High School
Bryan Kargbo, Baldwin High School
Jocelyn Williams, Chartiers Valley High School
Teyron Wofford, Obama High School
Nick DeIuliis, CNX President and CEO, presented students with jerseys with the number "22" on the back, representing their graduation year from the Mentorship Academy. The students then signed DeIuliis' jersey as their commitment to working for CNX.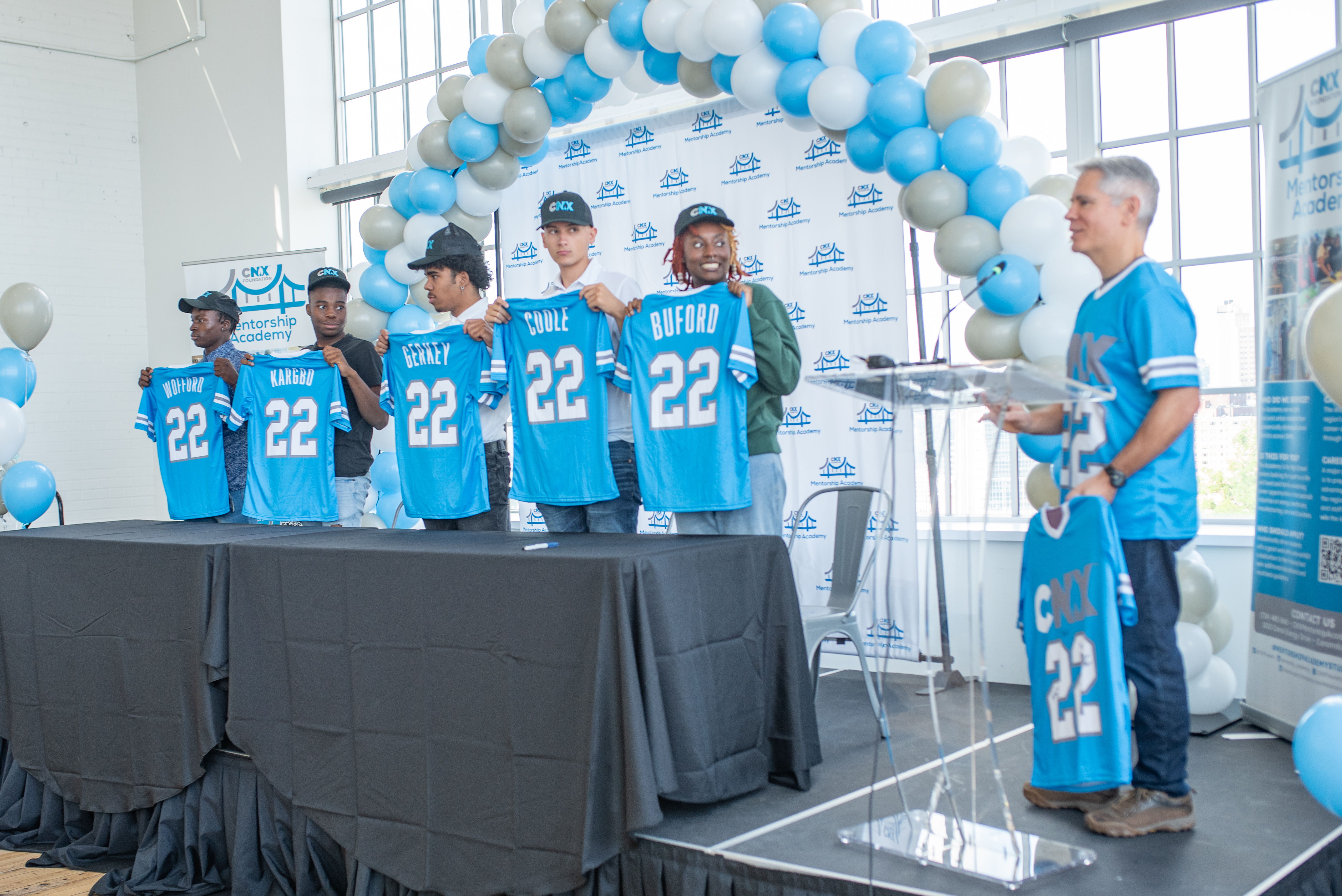 The CNX Mentorship Academy, founded just this past year, helps local high school students from underserved rural and urban areas realize their full potential and discover opportunities for upward mobility to which they never knew they had access. 
"This really all started with the tangible, local and impactful idea and taking some common assumptions about Pittsburgh and the local area to find a way to get our young adults pathways from a job, to a better job, to a career," said DeIuliis. "This is showing young adults they can go straight to a career and professional paths where a college degree isn't required right off the bat, and still be able to earn family sustaining wages, can happen.
Hiring Academy students wasn't initially the plan or an intention for CNX. But because of the company's highly competitive team and organization, it came to fruition that these Academy students would enhance CNX.
"We like to win," DeIuliis said with a smile. "If you want to win, you need to have the best players on the field - the best team so to speak. And we feel after learning about and getting to know these individuals, they are an upgrade to the wider CNX team. The Academy sets us up for years to come, near and far down the road, as to finding young talent here in the region. This climbing the ropes is how a lot of CNX employees, including myself and Yemi [Olayemi Akinkugbe, Chief Excellence Officer, CNX], came up through the organization. It is a success formula that has been proven time and again. The expectation for these six students is that in the not too distant future, they are running this place. And I hope it is true."
While CNX's Signing Day celebrated students who have been offered opportunities with CNX, almost every 2022 Mentorship Academy graduate has chosen what their path will be, especially those who recently graduated from high school.
"Of our 2022 graduating class of 28 students, 16 were seniors. Nine have declared they are choosing a career path, five are furthering their education and two are undecided," said Audric Dodds, Director of Community Relations and Strategic Partnerships, CNX. "They have all said that without the Mentorship Academy, they wouldn't have been aware of the local career opportunities waiting for them right out of high school. Many of them didn't know what it took to be an apprentice or learn a skilled trade, and had no idea about exceptional jobs in the corporate world right in their backyards. But now they have the knowledge and ​ confidence about these career paths we introduced them to during their year with the Academy."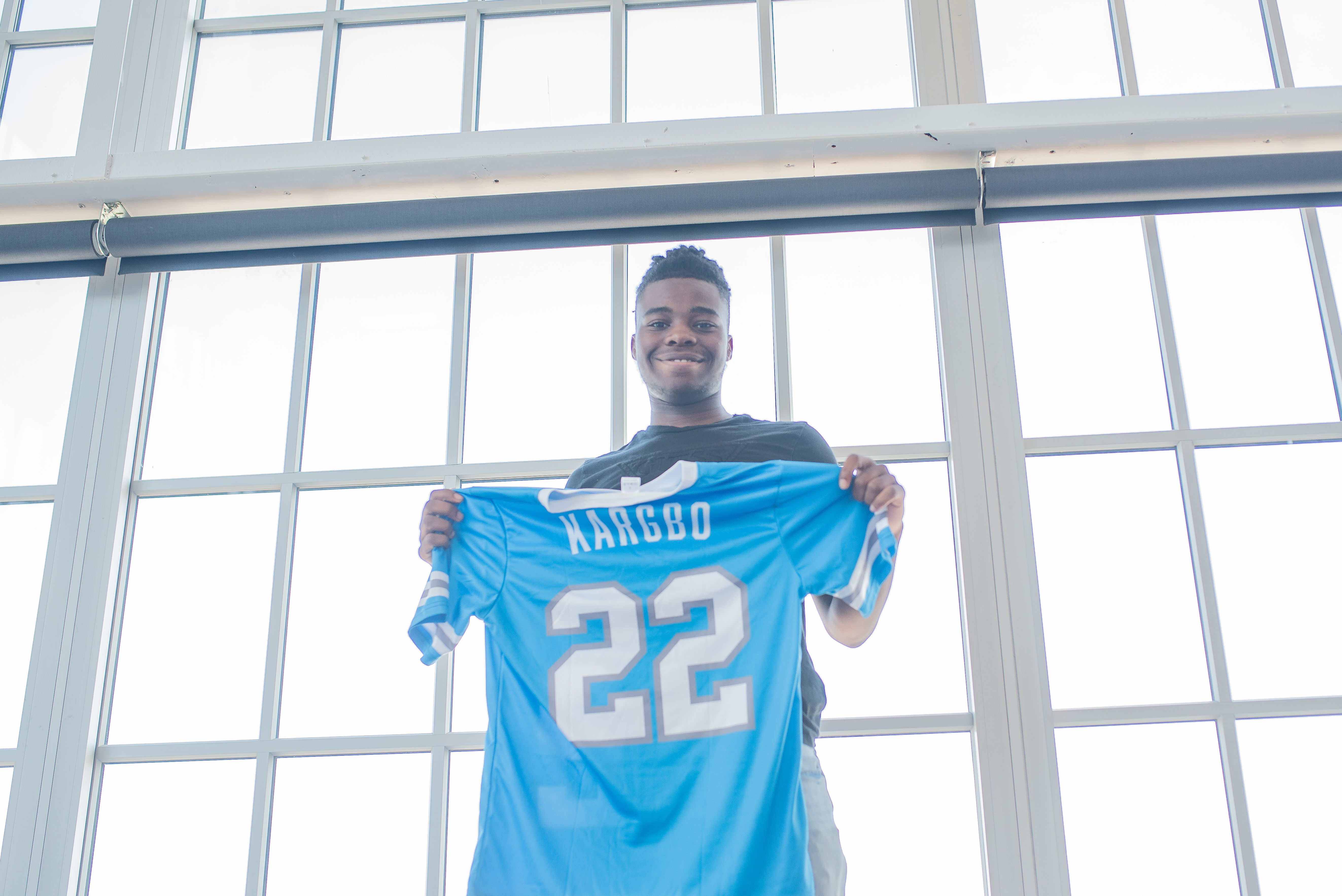 The remaining rising seniors in the Academy have been working with different partners of the program throughout the summer and are returning for another year with CNX.
CNX works alongside many industry partners right here in Western Pennsylvania to help close the gap between high school graduates and the workforce. Local employers work with the Mentorship Academy to tell students what the needs are and what the in-demand jobs are. Mentorship Academy students visit different job sites each month to learn about careers open to them in different industries. Students are also aware of educational opportunities at local community colleges to highlight how the college's career services can help them jumpstart and further continue their educational journey. 
"Traditionally, high school seniors would think that they must further their education after graduation, but in reality, there is no timeline for continuing education or obtaining credentials," Dodds continued. "Whatever is needed of our Mentorship Academy students to help them further their opportunities in the workforce and education, we will be here to help them through that path. We are trying to connect our students to the best assets in the region. There will always be competition in the workforce, but CNX Mentorship Academy students will be prepared in advance for what is to come in the future."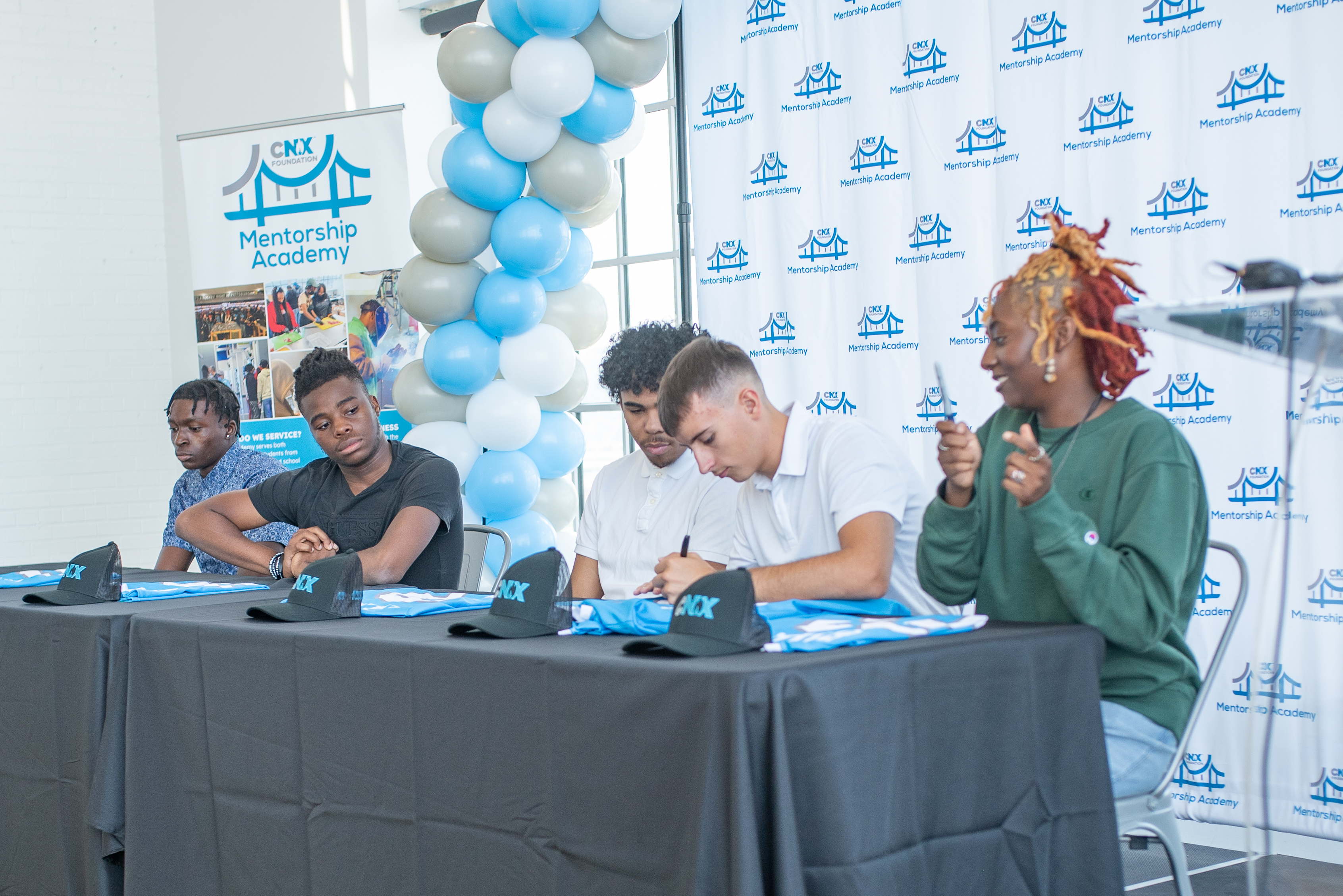 The Mentorship Academy was designed to be scaled and grow to whatever is needed in the region, especially after talking with partners and taking their thoughts and ideas into consideration.
"Demand for our second class is through the roof, so now we need to decide: do we keep it a smaller class size or do we go big?" questioned DeIuliis. "We want this to remain unique, but we want other industries, corporations and institutions to copy it. We encourage leaders to take what we have done and run with it because there's no reason this shouldn't be the hiring norm throughout our region. If we do this to scale, and we do it right, then the region has a very, very bright future with young adults."