CNX Foundation donates $1 million to Greene for broadband access
Improving broadband access has been a marquee issue for officials in Greene County and other predominantly rural parts of Pennsylvania, and those efforts have been given a boost by the CNX Foundation.
June 27, 2022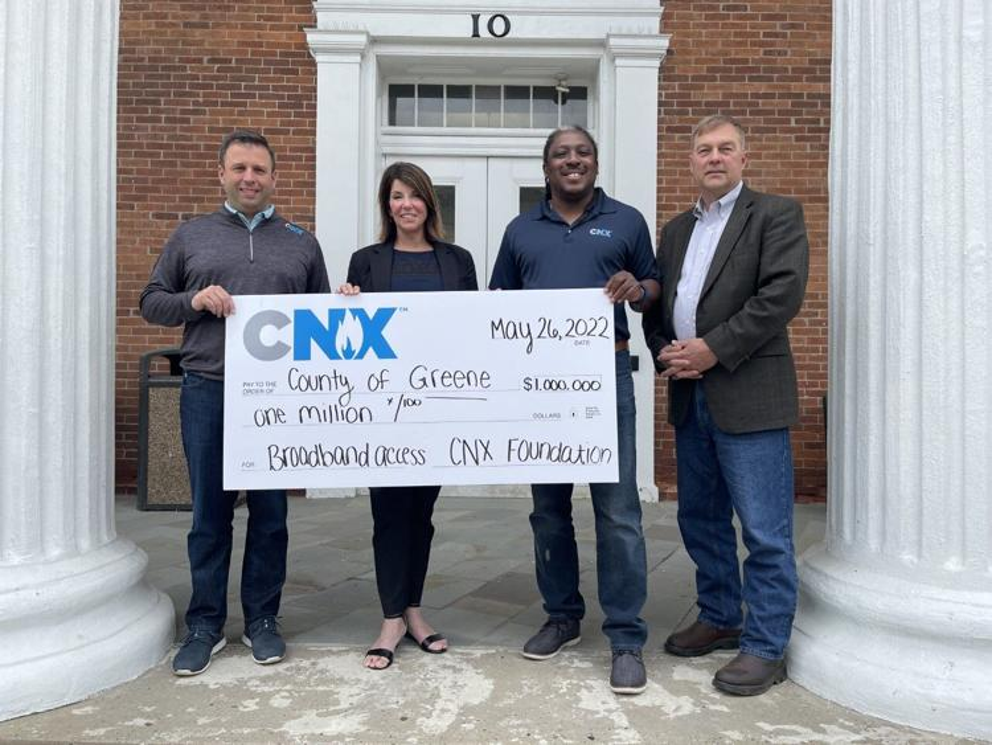 The philanthropic arm of natural gas company CNX Resources has given $1 million to Greene to expand broadband access. It is the latest infusion of money the county has received for the effort. Last year, Greene received a $2.5 million grant from the Appalachian Regional Commission to expand broadband in 700 homes in all or portions of Wayne, Springhill, Aleppo, Freeport, Gilmore and Perry townships. The grant was matched by $2.7 million from industry investments.
Continue reading this article from the Observer Reporter below.