CNX Foundation Delivers Summer Fun and Food Security to Local Communities
September 20, 2022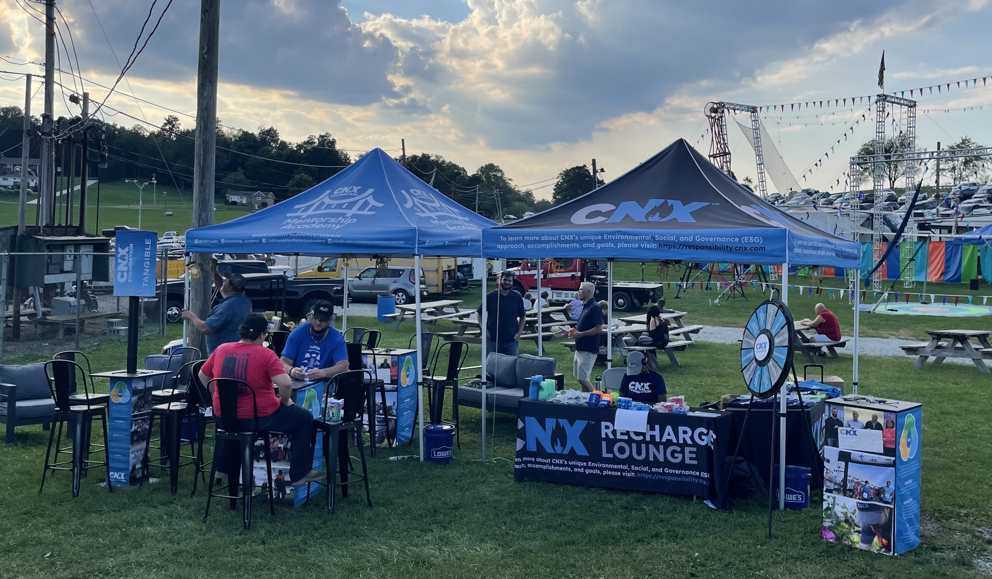 Funnel cakes, ferris wheels and fighting food insecurity: CNX Foundation created a lasting impact for local communities this summer. As the season comes to a close, we'd like to reflect on our presence and impact at fairgrounds across the Pittsburgh region.
CNX Foundation's time spent at local fairs and festivals generated summer fun for thousands of attendees and food security for many families in need. From the Rain Day Festival to Westmoreland Fair, the CNX Foundation Recharge Lounge welcomed attendees of all ages to escape from the sun and relax. With participation in livestock auctions at the Greene County Fair, Washington County Agricultural Fair, West Alexander Fair and Westmoreland County Fair, CNX Foundation purchased more than 5,000 pounds of protein to benefit Washington County Food Helpers, Westmoreland Food Bank and Corner Cupboard Food Bank. While summer tans fade, our commitment to supporting local communities and tackling food insecurity remains intact. 
Whether you stopped by the Recharge Lounge or attended a festival's livestock auction, we thank you for welcoming CNX Foundation to your community.