CNX Foundation Celebrates 48 Students Graduating its 2023 Mentorship Academy Program
Students, Families, Mentors and CNX Resource's Leaders Honored Students' Accomplishments, Provided Advice for the Future
June 28, 2023
By Kalonga Mwenda, 2023 Mentorship Academy Graduate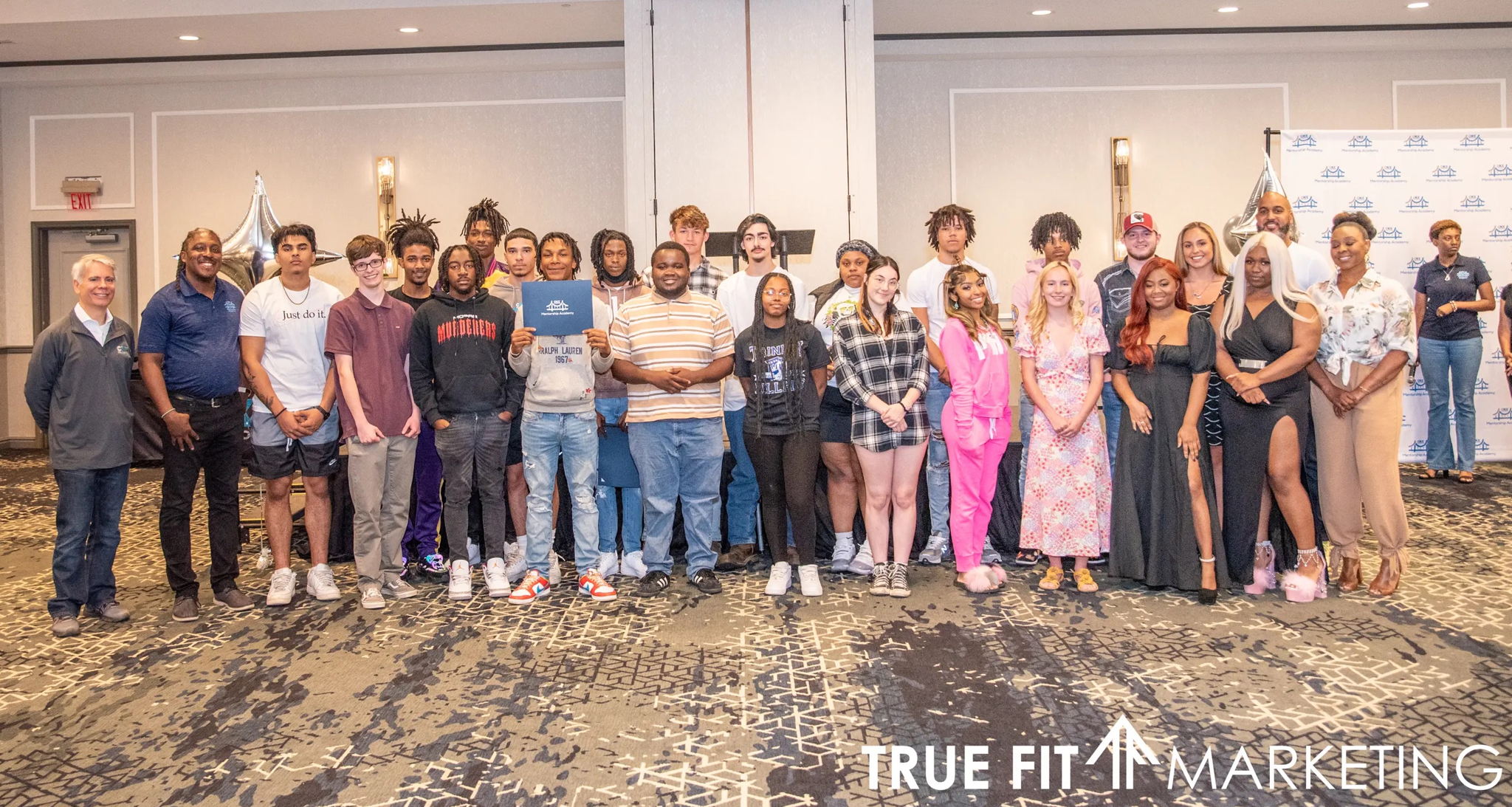 Vice President of Howard Hanna's community lending, LaMarcus Thurman, had different plans when he was younger.
"As a kid, I thought I wanted to join the army, and then look at me years later. I'm in the real estate industry. I never thought that would be the place I would land many years after graduating high school," Thurman said.
As young men and women conclude their time in high school, an important decision is to be made: joining the workforce or enrolling in higher education. In 2021, CNX Foundation launched the Mentorship Academy, a program designed to help young adults figure out what they want to pursue.
Mentor and Corrosion Specialist Perry Lupinetti sees the program as an effective tool to put people on the right path.
"It [the mentorship academy] means a lot of helping out young people that were a lot like me and getting them to look at different things," Lupinetti said.
The help from this program and its mentors sometimes even exceeds job opportunities, as cited by CNX graduate Jevair Edmonds. 
"I'm the type of person that won't ask for help if I need help, but they offered help a lot. Even with me trying to get my new place they said they would help me and they're helping me gain experience in the working world," Edmonds said.
Senior Specialist Regulatory Reporting Mike Moskala values the luxury of having options and sees the academy as a big help in that regard.
"I think high school students should be involved in the Mentorship Academy because it's an opportunity to interact with professionals at varying levels of responsibility and varying job opportunities. It's a very interesting way to see a bunch of different things you would not see on your own," Moskala said.
The Mentorship Academy consists of students not just from one area, but several across Western Pennsylvania. Students collectively gather at each CNX-sponsored site once a month with the help of CNX transportation. 
CNX Academy Lead Dr. Shani Yeldell attributes the variety in terms of places these students visit as beneficial for their networking early on.
"It starts with local students who are born and raised in the area and we are connecting them to areas that they may not have naturally gravitated to. So from Allegheny county now they're going to Washington county, Westmoreland county, and things of that nature, so they're expanding their network with individuals in the region," Yeldell said. "They're connecting with different employers in the region, different levels of employers, and different workforces so they're expanding their network."
Not only is networking seen as an upside from this program, but so is an increase in confidence in students such as Edmonds.
"The academy has helped me grow a lot. I suffer from social anxiety so going to different places and meeting new people has helped," Edmonds said.
Engineer Aaron Dillon recounts his mindset as a high school student and the growth he has seen in mentees he has interacted with.
"I remember when I was going through high school I was daunted by the thought that someone was going to charge me thousands of dollars to pick something I didn't even know if I really wanted to do," Dillon said. "Some students from the Mentorship Academy went from having no clue what they were going to do to having a career after this which is incredible to see. This is a great opportunity and one I really wish I had."
CNX graduate Avonte Kirby sincerely urges high school students to take advantage of the opportunities that come from joining this academy.
"I would say take a step in. It's gonna be sort of rough at first because it's something you're probably not used to, but at the end there is so much success you can get," Kirby said. "You can't let it pass you." 
CEO of CNX Resources, and Mentorship Academy founder, Nick DeIuliis, additionally advises the graduates and upcoming students to find their passion.
"I have seen a tremendous amount of growth in the individual students over the course of a year. My wish for them is that they should protect and further their brand reputationally and then the second thing is going after that purpose," DeIuliis said. "Whatever really drives you as a person and from a professional perspective, go chase that purpose because that's what's gonna motivate you."
With year two of the academy concluding, Yeldell hopes to keep in touch with its alumni.
"For our graduates: even though we are celebrating the conclusion of your year with us, that does not mean that you are finished with us. We are hoping you will remain connected and allow us to be a support resource for you. As you continue your journey, we hope that you will come back and pour what you've learned into the next generation that is following you," Yeldell said.