What They're Saying: Clean Ammonia Facility to be an Anchor Project in ARCH 2 Hydrogen Hub in Appalachia
Elected officials and community leaders highlight importance of project for the local region.
April 4, 2023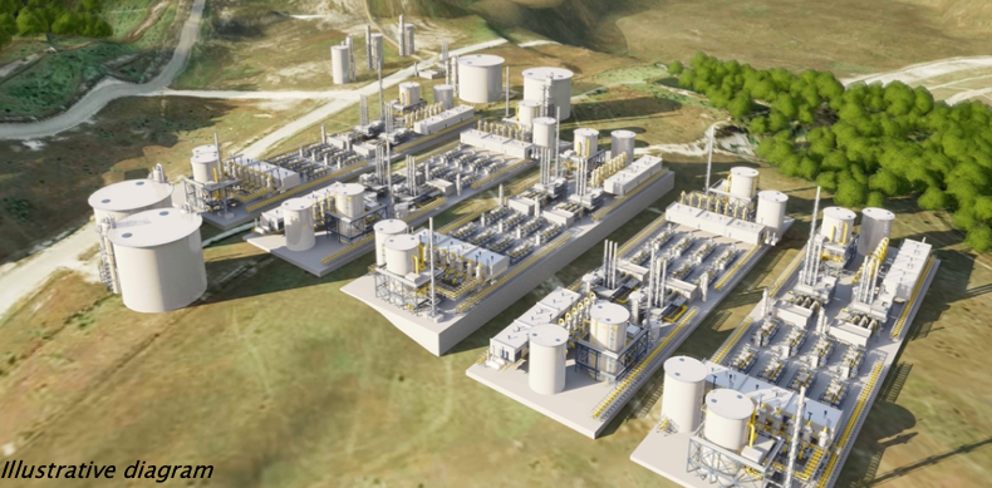 Adams Fork Energy, LLC, is developing an ammonia manufacturing facility in collaboration with the Flandreau Santee Sioux Tribe in Mingo County, WV. The developers are also partnering with CNX Resources to provide natural gas feedstock and carbon sequestration services. Ammonia is a hydrogen carrier with many industrial applications and zero carbon emissions when combusted.
Once complete, the facility is expected to displace more than 2.7 million metric tons per year of CO2 equivalent. With construction anticipated to begin in 2024, the Adams Fork facility would anchor the Appalachian Region Clean Hydrogen Hub (ARCH2) – a project proposed to the U.S. Department of Energy.
What People Are Saying
"I'm incredibly proud that the Adams Fork Energy plant will become the largest clean ammonia facility in the country. I'm confident they will be a champion in this emerging field and help our Southern West Virginia communities flourish for decades to come. It's a testament to the great things that can be accomplished when we all work together to build a brighter future for all West Virginians, while never forgetting our hard-working coal miners and the hard work they do every day."
– West Virginia Governor, Jim Justice
"The Inflation Reduction Act and Bipartisan Infrastructure Law continue to deliver for West Virginia. Today's announcement of plans for a clean ammonia production facility in Mingo County will help ensure the Mountain State continues to be a leader in American energy innovation and support good paying, West Virginia energy jobs. This project, planned for a reclaimed coal mining site near Gilbert Creek, honors our legacy as America's energy powerhouse while keeping an eye on the future as we work to bring the Appalachian Regional Clean Hydrogen Hub to West Virginia. I applaud the cooperation it took to bring this project to Mingo County and look forward to seeing the benefits it brings to the community, economy, and our energy security,"
– U.S. Senator Joe Manchin (D-WV), Chairman of the U.S. Senate Energy and Natural Resources Committee
"This investment by CNX Resources and its partners is a primary example why the development of clean burning natural gas is key to the future of West Virginia and America. GO-WV strongly supports and encourages this project, and other developments being considered, which will utilize natural gas to propel the Mountain State's economy and fulfill the effort to make America energy independent while also providing for a cleaner environment for decades to come."
– GO-WV Executive Director, Charlie Burd
"The multi-billion-dollar Adams Fork Energy plant to be located in Mingo County will be the largest clean ammonia facility in U.S and continue to fuel West Virginia's standing as a leader in American energy production," Steve Roberts, President of the West Virginia Chamber said. ​ "This project means thousands of good jobs and will benefit southern West Virginia's economy for generations to come."
– WV Chamber of Commerce President, Steve Roberts
"Yesterday's announcement of the Adams Fork Energy clean ammonia project is exciting for southern West Virginia. Our state and the Appalachian region are well positioned to lead clean energy and hydrogen development thanks to access to ample low-cost natural gas feedstock and end-user demand. State leaders continue to demonstrate a commitment to clean energy development and building a strong talent pipeline to operate this and other facilities. This investment is something to celebrate in Mingo and surrounding counties that will benefit from the economic opportunity and community growth it creates."
– WV Manufacturers's Association President, Rebecca R. McPhail
"The potential economic impact of the Adams Fork project for our region is incredible! Along with the spiritual needs of our communities, we are always praying for economic blessings to come to our citizens as well. This development can certainly have an epic impact of blessings for our region for generations to come." 
– Mitchel Bias, Senior Pastor, Regional Church of God
Delbarton, WV 
Read More: