Academy Students Light it Up at Eaton
After the female students' enlightening day at Eaton's Power Systems Experience Center, the male students got to experience the power first hand.
February 9, 2022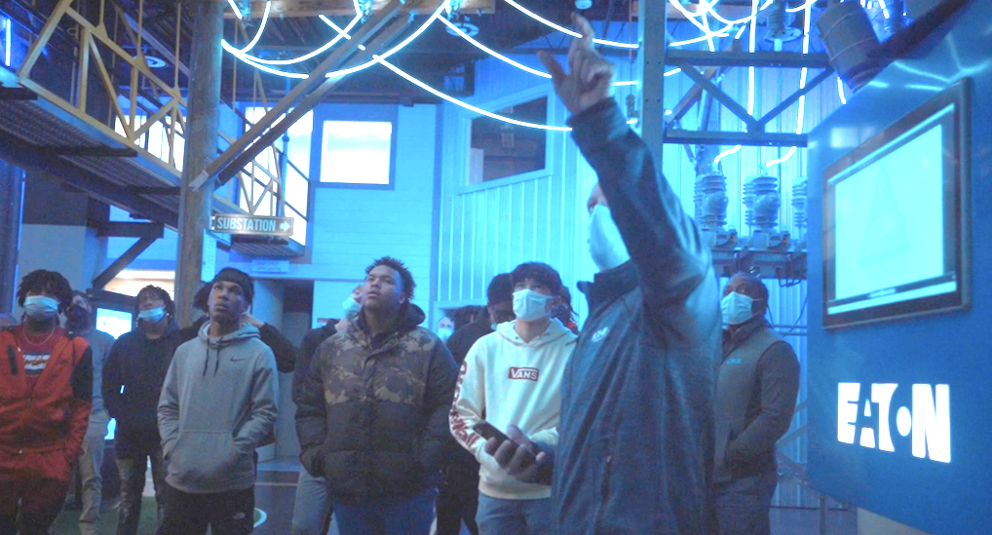 The students got a crash course in the electricity that powers their homes and what it takes to provide it, as well as the types of electrical careers that are available without a college degree. Contractors and engineers were on hand to help the students understand what it takes to power the world. Eaton's PSEC facility is truly world-class.
See the highlights of their visit in the video below.