471 Kids Challenge Receives $100K Donation From CNX Foundation
Contribution Supports Food Helpers to Feed More Than 471 Children in Washington County
August 10, 2022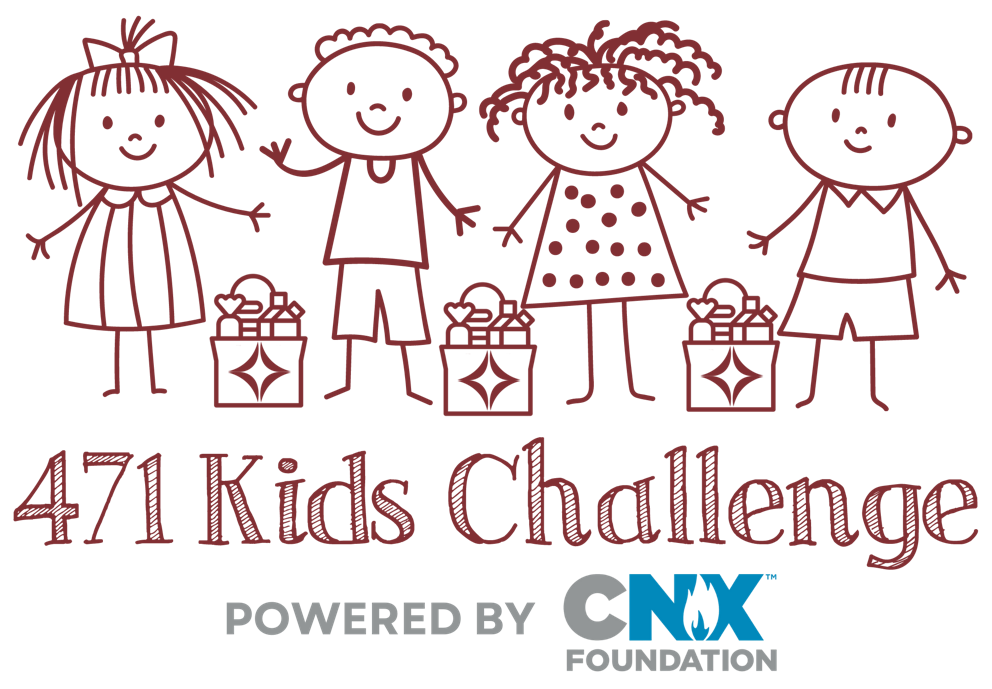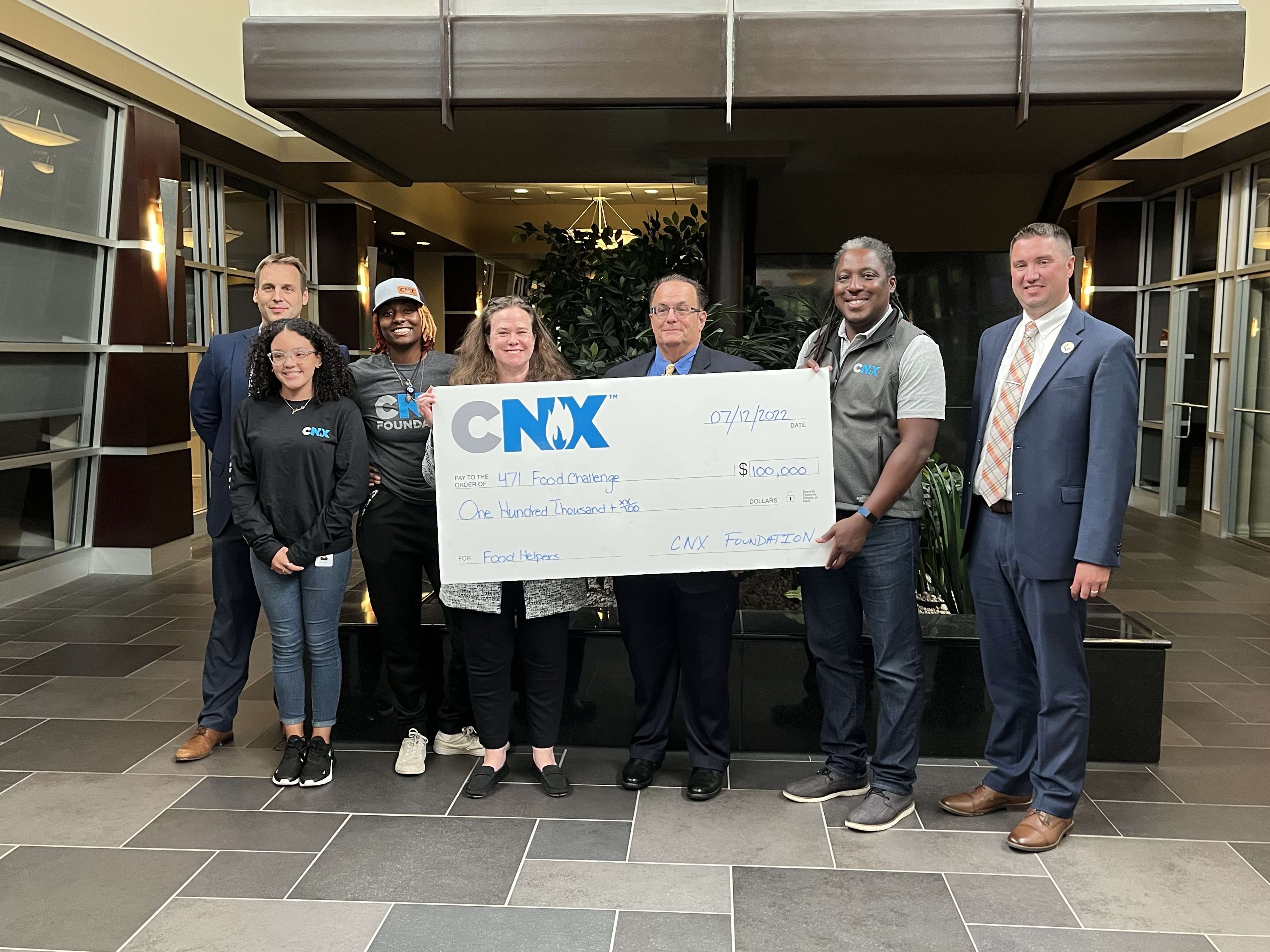 CNX Foundation presented Food Helpers, Washington County's leader in fighting hunger, with a $100,000 check last Tuesday to support the 471 Kids Challenge, an initiative to end child food insecurity in Washington County. The program supports more than 471 Washington County children who go to bed hungry each night due to insufficient food supply in grades K-5, but do not qualify for food assistance. 
CNX Foundation's initial donation will support 100 food-insecure children. Up to $135,000 in additional funds raised will be matched by CNX Foundation to encourage continued donations.
Fundraising for the 471 Kids Challenge begins in June and continues through the end of the year until sufficient funds are raised to feed every child. For more information, please visit www.foodhelpers.org/471kidschallenge and check out recent coverage in Observer-Reporter: https://bit.ly/3Ank20i.